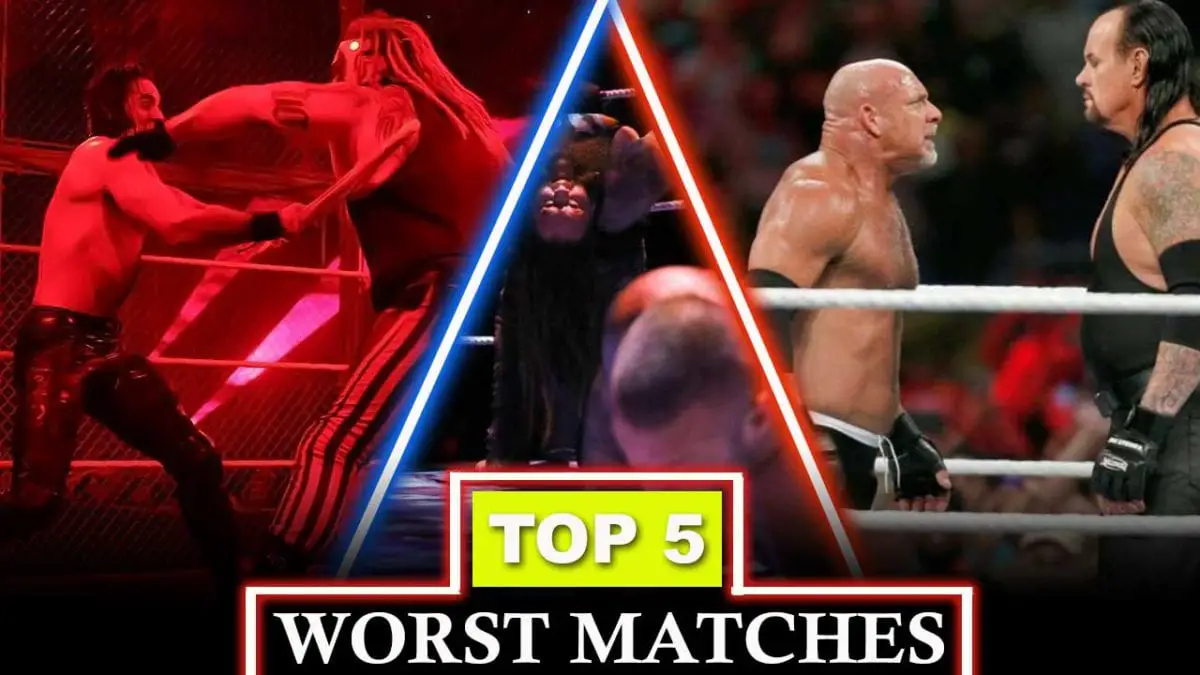 It does not always happen that a wrestling match can be categorized as being horrible or bad. A single bad match will be there on almost every PPV, but if you consider the main event matches or the matches involving the top stars, you will not say it is a horrible match. But bad matches do take place, either due to botches or injuries or poor work rate or simply due to lack of chemistry between the pair. Here is the list of top 5 worst matches from major WWE Superstars after the year 2000.
5. Seth Rollins vs Bray Wyatt – Hell in a Cell 2019
With The Fiend gimmick getting immensely over with the fans, WWE put themselves in the corner by putting him in the Universal Championship match so early. Especially when Vince McMahon had not wanted Seth Rollins to lose the title.
As the match started, the screen turned all red which left a bad taste to some fans. Match started normally but soon Wyatt started no selling most of the moves by Rollins. a few minutes into the match, Rollins hit a frog splash through the table and the crowd started booing, thinking that the Fiend is gonna lose the match. Everyone got their breath back when the Fiend kicked out after two.
But then started the real shit. Rollins hit back to back stomps then a ladder, a chair, and a toolbox. But the Fiend kept kicking out of the pin even before one count. Finally, Rollins hit him with the hammer at which point The referee called for the stoppage of the match citing the safety of Wyatt.
The crowd thought that the referee had called for disqualification and started booing. The angry fans started chants lie restart the match, refund and then for AEW. The online community was also not much behind to criticize Vince McMahon's booking decision.
4. Brock Lesnar vs Goldberg – WrestleMania 2004
The build-up to this match was really fine. At Royal Rumble 2004, Lesnar came from the outside to eliminate Goldberg. Goldberg in return cost Lesnar, his WWE Championship against Eddie Guerrero. WWE had lined up their three of their most explosive faces in a single match by announcing Steve Austin as the special guest referee. For more info on this match, please check here.
Nobody was expecting a wrestling classic from them. But what transpired was actually far worse. As WrestleMania 20 inched closer, the news spread that both Goldberg and Lesnar would actually leave WWE after this match. Fans were delirious and greeted both of them with a chorus of boos as they entered.
Goldberg and Lesnar could not do anything to change the atmosphere. And whatever they did in the ring, only aggravated the issue. After wasting the starting few minutes by staring towards each other, they brought out their big moves. But everything was moving so slowly that their 13 minutes match seemed a lot longer.