WrestleMania 35: Curt Hawkins Breaks the Losing Streak
Curt Hawkins has broken 269 matches losing streak which dated back for almost two years finally at WrestleMania 35 on 7 April 2019 when Hawkins and Zack Ryder beat the Revival to win the RAW Tag Team championship.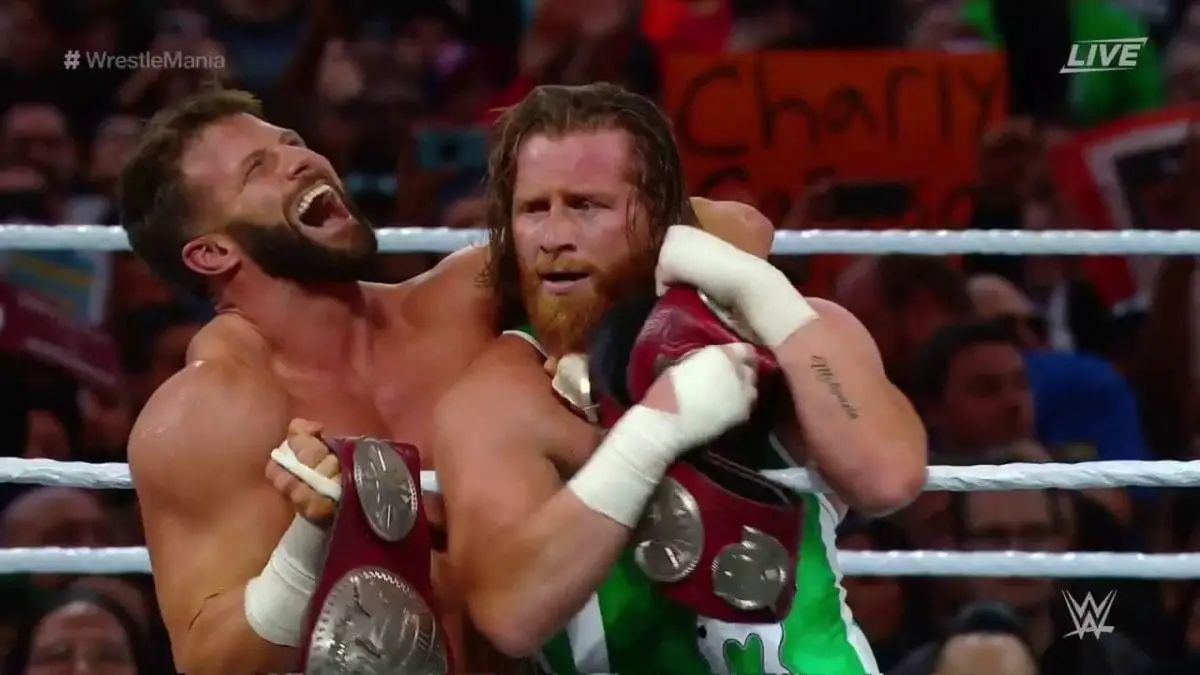 Storyline
Hawkins and Ryder challenged the Revival last week at RAW after they beat Aleister Black and Ricochet with a count-out. The Revival told them that they will think about it later and the match was confirmed later in the week.
Match Description
Hawkins and Wilder start. Dawson throws Hawkins across the ring. They lock again and comes to a stalemate. Wilder takes him down again and locks in the headlock. Shoulder block and a roll-up by Dawson force Hawkins to tag Ryder. Wilder with a vicious chop in the corner over Ryder. Some more chops and Wilder is tagged in. Ryder comes back with a dropkick and hits some quick moves before Revival sends him out.
Dawson takes him back in and keeps control over him. A backbreaker leg drop combo by the Revival. Ryder goes for the sunset flip but Wilder tags in Dawson during the move. Dawson hits some kicks and locks in the arm of Ryder. Ryder fights out and hits a suplex. Dawson quickly tags in Wilder who again takes control.
Ryder again fights out and sends Wilder in the corner. Dawson gets the tag but Ryder hits the double neck breaker. Dawson takes down Hawkins at the apron and they double team over Ryder. Wilder gets the tag and Dawson slams him onto Ryder. Wilder hits a kick to the back and keeps Ryder down on the mat. Ryder hits a side slam on Wilder and back body drops Dawson to tag in Hawkins.
Hawkins with some punches on Dawson and then hits the dropkick on both opponents. He gets a couple of nearfall, hits a step-up enziguri on Wilder. Both Dawson and Wilder clotheslines each other. Ryder gets the tag and Wilder comes in to take him out of the ring. Hawkins gets the tag and goes for the pin when Wilder breaks the pin. Wilder takes down Ryder and Hawkins hits him with a spear. Dawson takes Hawkins back into the ring. Hawkins plays dead and when Dawson goes to pick him up, he rolls him up and gets the pin.
Winner-Curt Hawkins and Zack Ryder with a pinfall.