Forbidden Door: Will Ospreay Retained IWGP US Title, Katsuyori Shibata Appears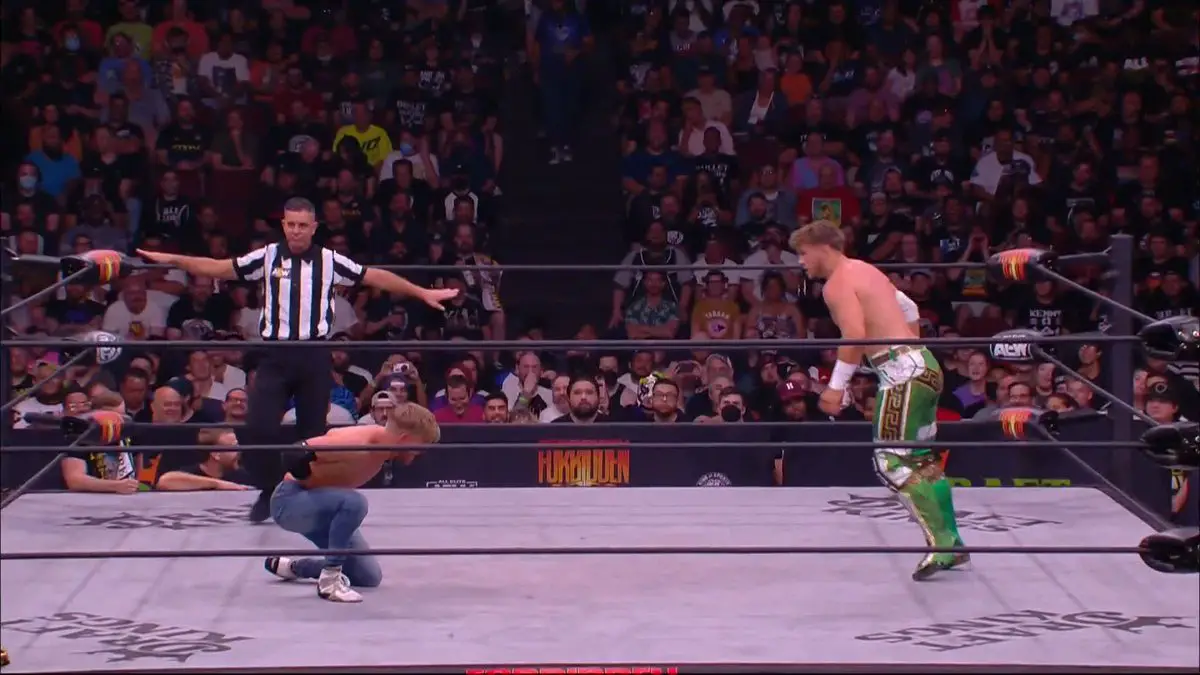 Will Ospreay went through a war against Orange Cassidy to retain his IWGP US championship at the AEW x NJPW Forbidden Door PPV event. 
The match started with a back and forth between Cassidy and Ospreay. Cassidy kicked off things with his hands in the pocket. 
The match was filled with near-falls and jaw-dropping moves. The Chicago crowd was completely behind Cassidy and was cheering him throughout the match. 
Cassidy even took out the Aussie Open during the match with a moonsault. However, soon he got hit by a standing Spanish Fly by Ospreay. 
In the ending moments of the match, when Will Ospreay tried to hit Shooting Star Press, Cassidy lifted up his knees. Ospreay countered the Orange Cutter and hit an Oscutter to Cassidy. Soon, Cassidy tried to return to the match with a Code Red but it ended up in near-fall. 
Will Ospreay finally managed to hit the Hidden Blade but it also ended in a near-fall. It shocked Ospreay and the entire crowd as Cassidy got a huge pop right after kicking out. 
However, Ospreay ended the match by hitting Cassidy with the Stormbreaker. After the match, Aussie Open & Ospreay launched an assault on Cassidy. 
Trent Baretta & Rocky Romero tried to make a save but got caught in the numbers game. NJPW's Katsuyori Shibata entered the ring and wiped out the Aussie Open before beating Ospreay in the ring.