Tommaso Ciampa injured; forces change in plans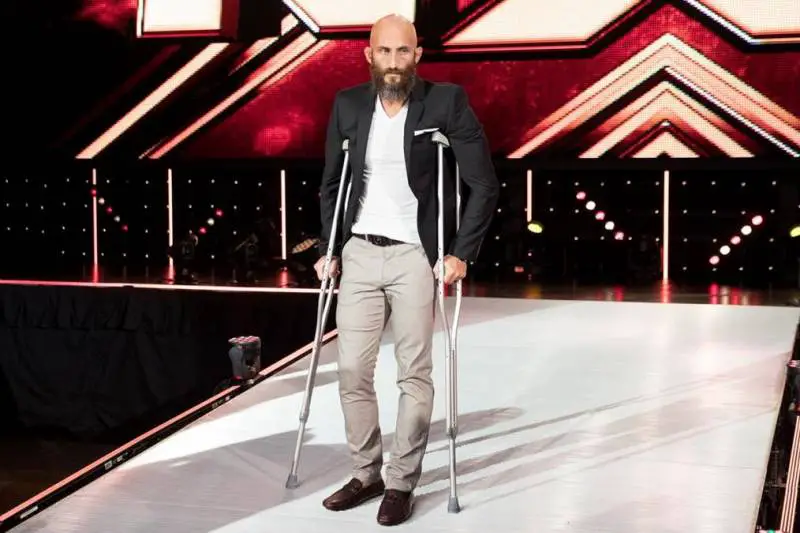 Tommaso Ciampa has suffered a neck injury which is troubling him for the past 5 weeks. The situation has forced WWE to change plans for this week's RAW and SmackDown episodes.
In last one month, some NXT stars including Ciampa, his DIY partner Johnny Gargano, Aleister Black and Ricochet has got a major push, first at the Halftime Heat Show during SuperBowl break and then all of them debut on the main roster. PWInsider is reporting that WWE has planned for a fatal 4-Way tag team match including teams of Aliester and Ricochet, DIY, the Revival and Zack Ryder and Kurt Hawkins.
But Ciampa was not cleared by the medical team this week and the match was changed with the Revival taking on Aleister Black and Ricochet. However, Ciampa and Gargano were kept in the picture and were seen scouting the match backstage.
It is also reported that the plans for NXT Takeover New York are also needed to be changed if the injury gets serious which might not be that of an issue considering how they have ended the last NXT tapings. Ciampa is also not on the road for this week.