Shane McMahon Becomes First WorldCup Winner in WWE History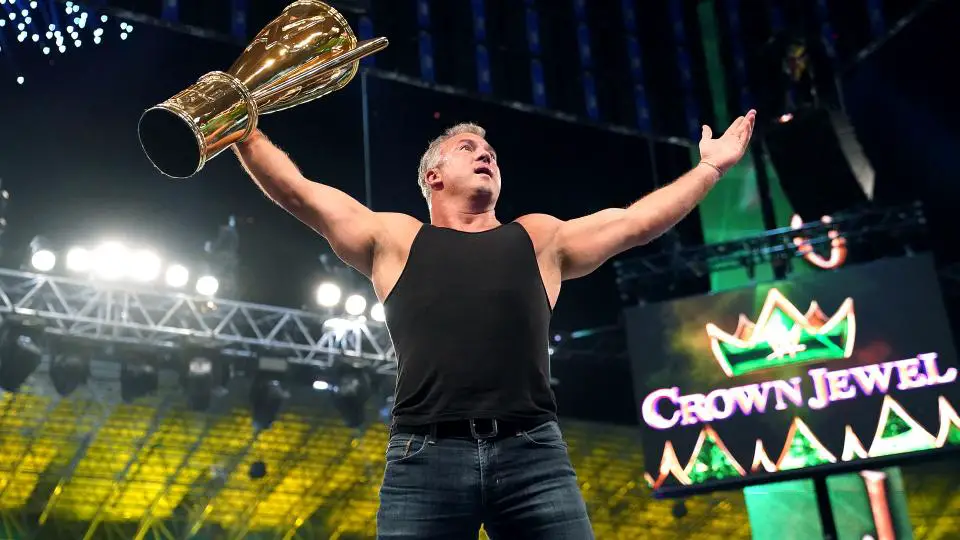 Shane McMahon has made history by becoming the winner of the first-ever World Cup Tournament in WWE.
The WWE World Cup Tournament took place at WWE Crown Jewel 2018 event at King Saud University Stadium in Riyad, Saudi Arabia. Eight superstars qualified for the tournament- Seth Rollings, Dolph Ziggler, Kurt Angle, Randy Orton, Rey Mysterio, Bobby Lashley, The Miz, and Jeff Hardy.
In the final match, The Miz was supposed to face Dolph Ziggler. However, The Miz got injured as Ziggler and Drew McIntyre attacked the Miz before the final match. Shane McMahon then replaced Miz and went on to defeat Ziggler in the final to win the tournament.
First Round
Rey Mysterio defeated Randy Orton (WWE World Cup First-Round Match)
The Miz defeated Jeff Hardy (WWE World Cup First-Round Match)
Seth Rollins defeated Bobby Lashley (WWE World Cup First-Round Match)
Dolph Ziggler defeated Kurt Angle (WWE World Cup First-Round Match
Semifinal Round:
The Miz defeated Rey Mysterio (WWE World Cup Semifinal Match)
Dolph Ziggler defeated Intercontinental & Raw Tag Team Champion Seth Rollins (WWE World Cup Semifinal Match)
Final
Shane McMahon defeated Dolph Ziggler