WWE/AEW/NJPW Rumor Roundup- 6 June 2020 – MVP, Gronk, FTR, The OC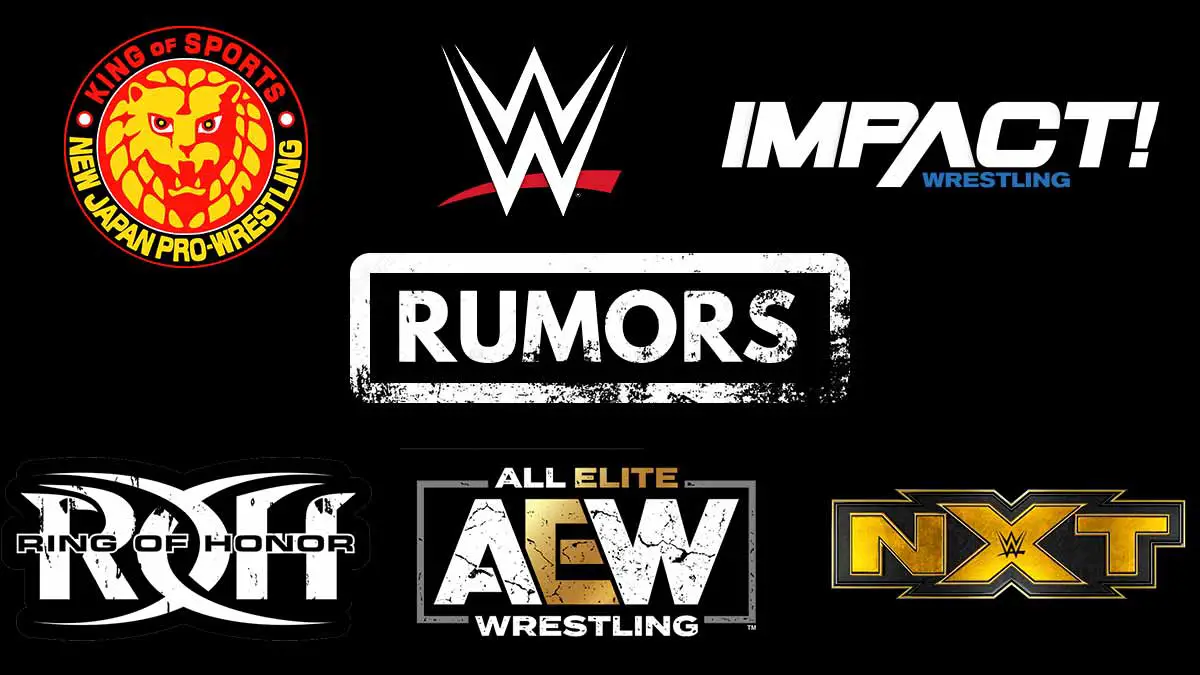 FTR contract status, "In Your House" PPV set, AEW Dark on TNT and NJPW return on the latest rumor roundup on 6 June 2020 from WWE, AEW & NJPW.
WWE Rumors
Dave Meltzer on Wrestling Observer Radio told that Paul Heyman wanted MVP to be a mouthpiece for WWE Champion. Some sites twisted this statement and translated this to Drew McIntyre dropping the title to Bobby Lashley at WWE Backlash 2020.
Meltzer also said that MVP was originally brought in to put over Rey Mysterio on RAW after Royal Rumble. Then he was hired as a producer and then started announcing on Main Event. He was furloughed as a producer with the releases in April but continued on as a performer as he already got involved with Lashley by that time.
---
Ringside News reported that the backstage heat for Rob Gronkowski was because of how WWE treated him and not how he treated others. The report mentioned that Gronk was "treated like a Saudi Prince" during his time in WWE and the pecking order system in WWE has never been more on display than with him.
The WrestleMania dive spot was an example of such behavior when Vince McMahon himself had to show Gronk that the spot was not dangerous. The report also quoted a WWE employee saying that "if another student or WWE newbie would have pussed out on the dive like Gronk did things would have been much different."
---
Twitter Handle WresleVotes has tweeted, "This weekend's NXT TakeOver: In Your House will resemble the In Your House events of the past. While I can't confirm if the original setup will be used, the old school vibe will be evident, including graphics & sounds. Production is said to be phenomenal for this show."
---
AEW Rumors
FTR- Cash Wheeler and Dax Harwood have not signed any deal with AEW. The Revival, former WWE, are just on "handshake deals" with AEW currently. Wrestle Zone reported that Dax Harwood during an Instagram Live session.
This will allow FTR to work in the independent circuit when the time comes. There are also speculations that they want to face Luke Gallows and Karl Anderson in the indie circuit or New Japan. But there is also a good chance that FTR would become exclusive to AEW in the near future.
---
During Wrestling Observer Live, Bryan Alvarez mentioned that AEW Dark is very likely to come to TNT. The company signed an expansion with Warner Media for additional shows. Alvarez stated that the company started building AEW Dark up to make it a bigger deal when they announced its World Champion Jon Moxley for the show. Next week's AEW Dark will have 8 matches on the show.
---
NJPW Rumors
More on Luke Gallows & Anderson, Dave Meltzer on Wrestling Observer Radio reported that The OC guys are expected to work simultaneously for New Japan Pro Wrestling and one promotion in the United States. They were a part of the Slammiversary vignette from Impact Wrestling which might turn out to be their destination in the states.
---
NJPW will be holding a press conference on Saturday where they will probably announce their return.
---