Ronda to leave WWE after Wrestle Mania? Not quite true!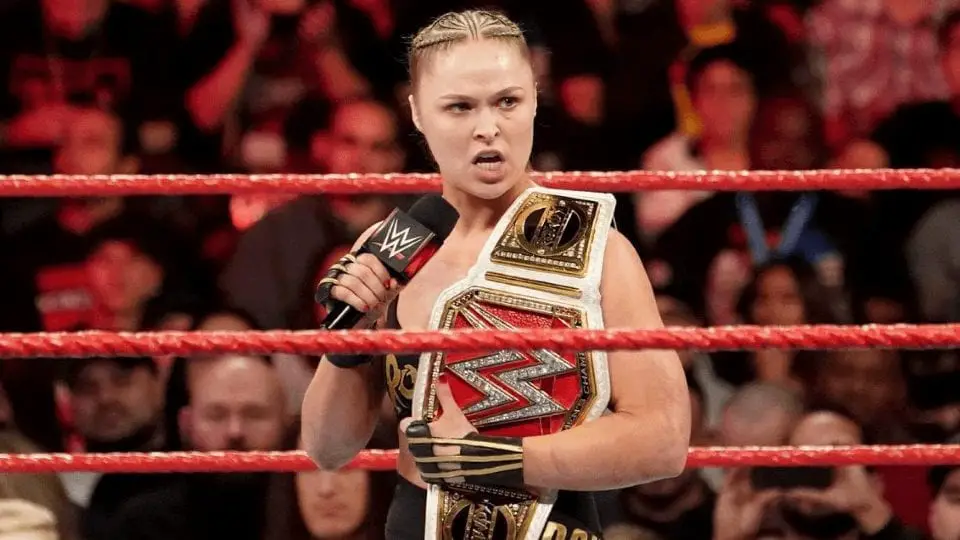 After some reports that Ronda Rousey may not continue with WWE after Wrestle Mania 35 in April this year, Dave Meltzer from Wrestling Observer Newsletter is also reporting that it might actually be the case. But, on the contrary reports, according to TMZ Sports, Rousey's contract with WWE doesn't expire until April 2021.
Ronda has expressed her desire for starting to have children on multiple occasion. But before that, she wanted to try her hand in WWE and reportedly signed to WWE only for one year. In his report, Meltzer also noted that WWE could always possibly have her in a role similar to The Undertaker or John Cena where she appears sporadically.
Ronda, who earlier had a career in Judo and MMA fighting, joined WWE last January with a debut appearance at Royal Rumble 2018. She teamed up with Kurt Angle at Wrestle Maina to beat Triple H and Stephaine McMahon. She is still undefeated in WWE and only lost her first tag team match this week on RAW when her teammate Natalya was forced to submit by her Royal Rumble opponent Sasha Banks. While Ronda is expected to retain her title at Royal Rumble, Meltzer's report suggested WWE is getting ready for her imminent departure after Wrestle Mania.
However, on the other hand, Pro Wrestling Sheet's Ryan Satin added more details to the situation, saying that Rousey would only be taking a break rather than leaving the company altogether. The contract Rousey signed with WWE back in January 2018 doesn't expire until April 2021, which would give her enough time to come back and compete up through WrestleMania 37 if she wished.
"Sources tell us WWE agreed while signing Rousey that she could take time away if she wanted to start a family," Satin wrote. "We're told around Survivor Series she informed the company that it was likely she'd be taking that break after WrestleMania."
WWE has been supporting Superstars in their personal issues and family desires. In recent times, many superstars have come out to express their regards for WWE in giving them some time off if required. Maria Kanellis wrote on twitter how WWE has always been supportive of her when she decided for pregnancy. Similarly, Rey Mysterio wanted some time off from WWE to be with his family and WWE supported it. So, it might not be surprising that Ronda would be given time off.
Ronda appeared at Kevin Hart's show, Cold as Balls and talked about her pro Wrestling Ambitions. "The goal is not to be champion," Rousey told Hart when he asked what her goals are. "Roddy Piper's son told me that belts don't matter and it's about stories and storytelling. I really want the WWE and women's division to be better off because I was there. I wanna be a catalyst and push everything forward and I want people to thank me for being there." You can watch full video below.