R-Truth Defends 24/7 Title at SummerSlam Meet & Greet
R-Truth had to defend the 24/7 Championship Title against Drake Maverick and Titus O' Niel at SummerSlam 2019 Meet and Greet.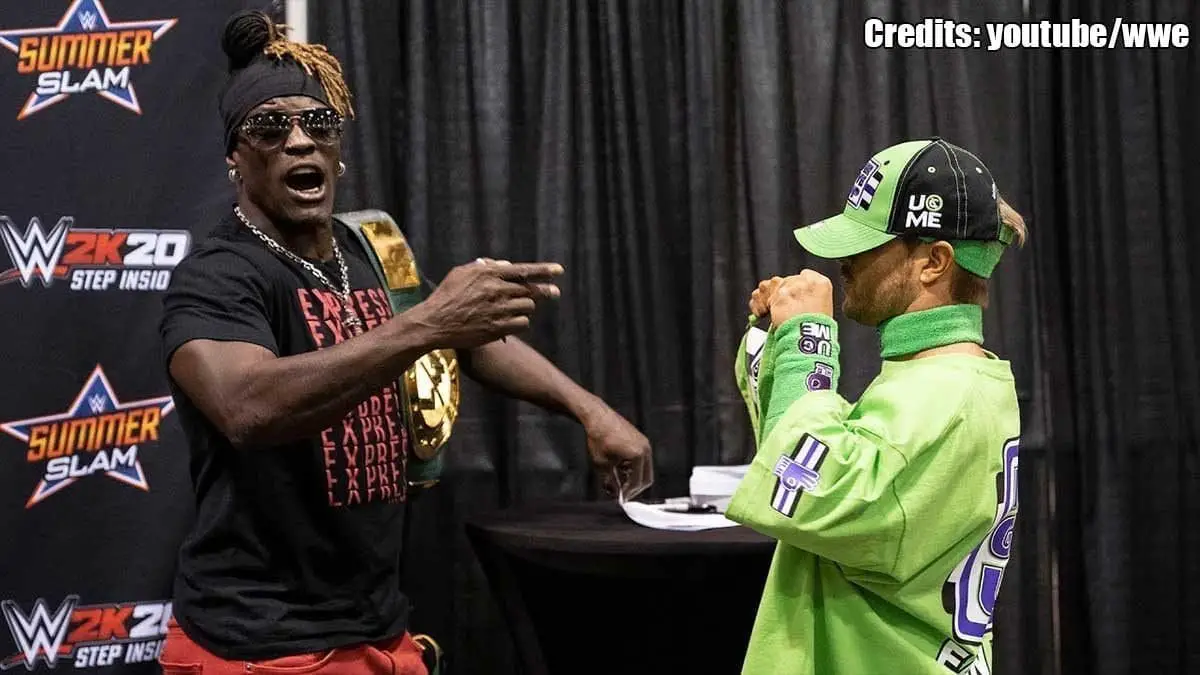 Earlier in the day, Drake Maverick took to twitter to reveal that he attempted to take the 24/7 title from R-Truth but failed. A couple of hours later, WWE posted the video of his attempt which apparently also involved Title O' Niel.
R-Truth was meeting fans in Toronto as part of the SummerSlam weekend activities when Drake Maverik, dressed as John Cena approached him. R-Truth was visibly thrilled to see a fan dressed as his 'Childhood Hero.' But just as Truth took a photo with the disguised Maverick, a referee revealed himself. Maverick rolled up Truth quickly but could only get a two-count.
Titus O' Niel was standing in the side all along and tried to take advantage of the situation by covering R-Truth himself. In the scuffle between Titus and Maverick, Truth escaped the scene. You can catch the video of the incident below.
Truth won the 24/7 Championship title back earlier this week on RAW in a segment at a doctor's clinic. The title was earlier won by the Kanellis couples last week and Maria Kanellis became the first pregnant champion in WWE.
In total, WWE 24/7 Championship has changed hands for 33 times in about 3 months. R-Truth himself has become an 11-time champion, followed by Drake Maverick, who has won the title for 4 times. Titus O' Niel was the first 24/7 Champion after it was unveiled on RAW on 20 May 2019 episode.