Nikki Cross replaces Alexa Bliss in Fatal 4-Way at RAW
Nikki Cross finally got some screen time at RAW this week after she replaced Alexa Bliss at the earlier announced Fatal 4-Way match.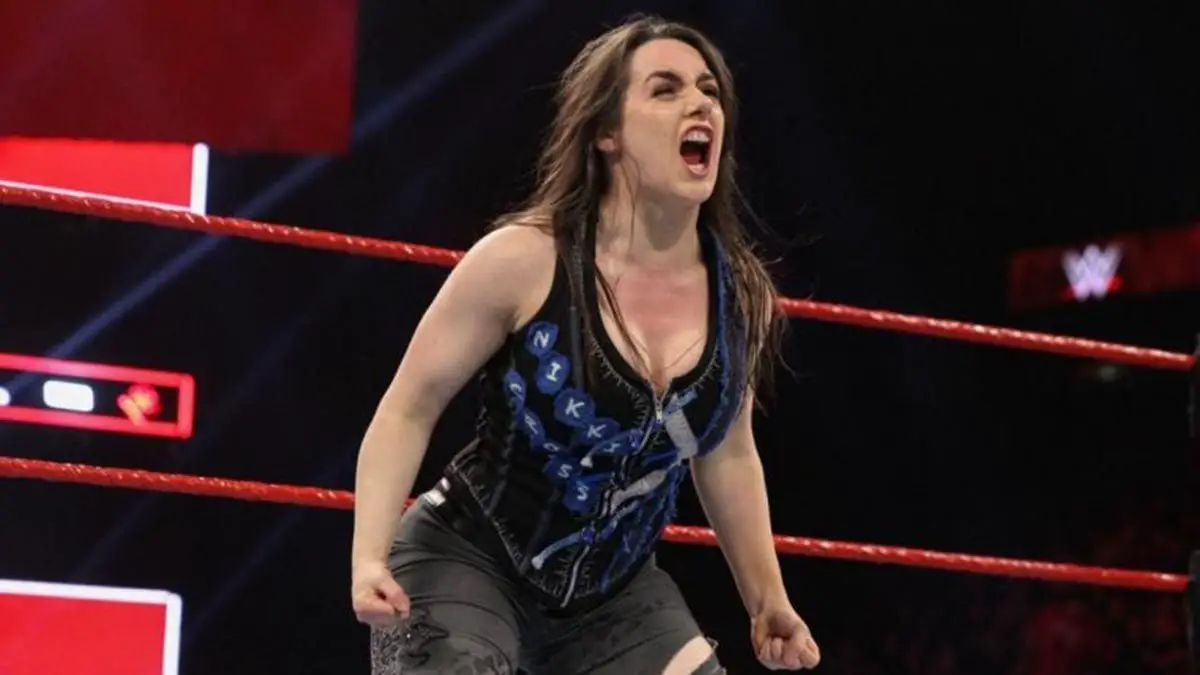 Nikki Cross was not officially drafted to any of the brands during the Superstar Shakeup. Although she had been working at RAW house shows but not on WWE TV programs. WWE website finally listed her for the RAW brand sometime in last week.
The four women participants from the RAW side at Money in the Bank ladder match were announced for a fatal 4-way match last night. However, Alexa Bliss had some luggage issues and was left without her ring gear. As she was trying to sort out the mess, Nikki Cross approached her in an unfamiliar calm manner. Bliss explained that she does not want a repeat from two weeks ago when she lost a match against Naomi due to her shoelaces. As they talked, Alexa Bliss convinced Cross to enter in the fatal 4-way match at her expense.
As Natalya, Dana Brooke, Naomi and Cross battled, Alexa Bliss joined the commentary team. At one point in the match, Cross trapped Natalya in between the apron cloth and unloaded on her. However, the most notable spot came when Brooke took down all her opponents with a crossbody dive from the top of the ladder. As Natalya took down Naomi and Brooke, Cross hit the spinning neckbreaker on her to get the win. Post-match, Nikki Cross and Alexa Bliss set up the Ladder, But as Cross was going up the ladder, Bliss stopped her and herself did the honors to take down the suspended MITB briefcase.
One noteworthy thing about Cross was that she was shown much quieter during the backstage segment. However, as cameras zoomed onto her she gave a wicked smile which might have been missed by some viewers. During the match though, she was her usual self. It will be interesting to see the normal version of Cross is just misdirection.