Mustafa Ali was told about Fastlane match just 1 hour before
If one statement could signify, how chaotic, indecisive and messy, WWE creative team is, this one is definitely one of them. Mustafa Ali has stated in an interview with Uproxx this week that he was told about his participation in the WWE Championship Match at Fastlane just one hour or so before the match. That is after the event has actually started.
When directly asked about how far in advance did he know that he will be facing Daniel Bryan and Kevin Owens at Fastlane, Ali had this to say:
"I would say I was told about an hour and a half, maybe, before that match went on. So the pay-per-view had started, and I still didn't know that I was competing in that match. So yeah, talk about getting ready really quickly and having your mind in a whirl. Watching the show, I kind of went in expecting more of what's happening with Kofi — and I've got all the love and respect in the world for Kofi Kingston — but I knew what I was going up against coming out that night. Obviously, it's one thing to get thrown into a championship match last minute, but we always have to stay ready. And I was ready, I went out and gave it everything I had."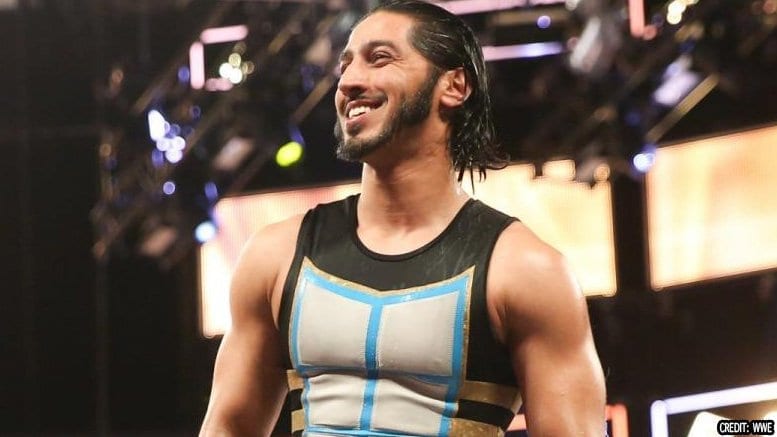 As you might have known, Kevin Owens was supposed to face Bryan at WrestleMania but due to the rise of KofiMania, his return was preponed and he was inserted to Fastlane match. But then they did not want him to be pinned and cool off so quickly on his return and Ali was inserted into the match. It would have been completely fine if Ali was in the match for a week prior to the event but to decide him to put him in there just an hour ago is pure indecisiveness.
Ali sat down with Uproxx to talk about his upcoming appearance in the Web Series 'Secret Life of Muslim' and talked about the issues that he has to face due to his religion, his promotion from 205 Live to the main roster among other things.