The Miz-Shane McMahon WrestleMania 35 Complete Storyline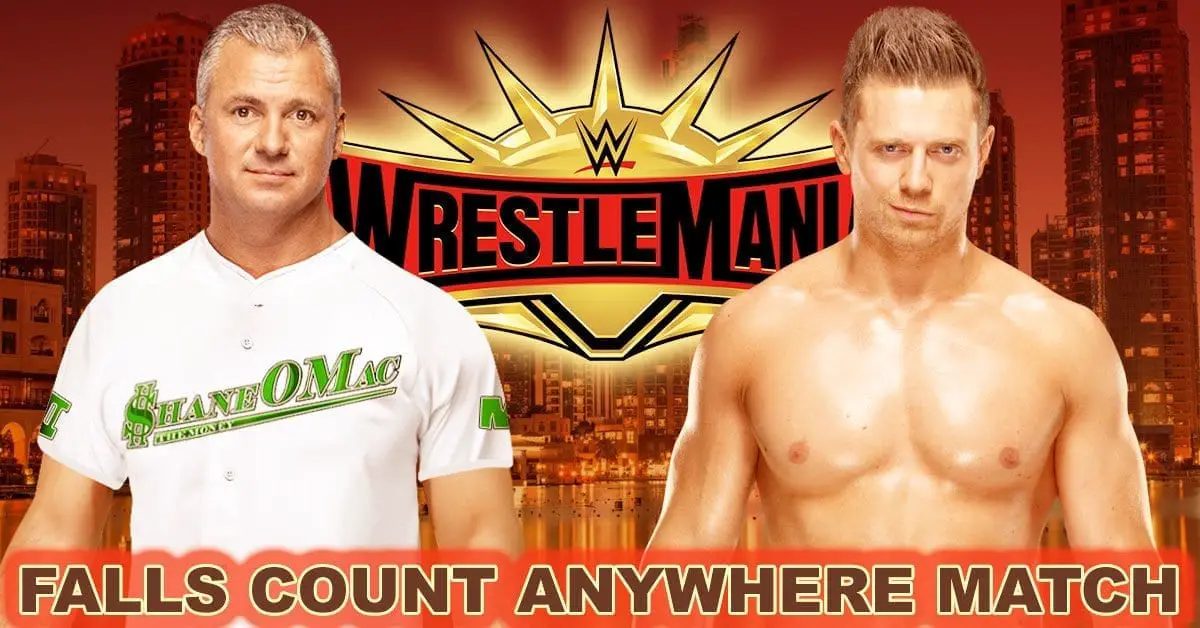 This is the complete storyline for the Miz vs Shane McMahon Falls Count Anywhere Match at WrestleMania 35.
#1 Crown Jewel 2018: The Miz injured his knee before his World Cup Tournament Final Match. Shane McMahon replaced him in the match and won the World Cup.
#2 SmackDown- 25 December 2018: Shane McMahon appeared at the Miz TV segment. Miz asked to make tag team because he wanted to make his father proud. Shane agreed to form a Tag team after some persuading.
#3 SmackDown- 15 January 2019: Miz threw a birthday party for Shane McMahon to increase the camaraderie between them.
#4 Royal Rumble 2019: Shane and Miz beat the Bar for the SmackDown Tag Team Championship.
#5 SmackDown- 29 January 2019: Shane McMahon threw a party to celebrate them winning the tag team titles. Shane also brought Miz's father for the celebrations who went on to say that he was now proud of the Miz.
#6 Elimination Chamber 2019: The Usos beat Shane and Miz to win the SD tag team titles after a roll-up pin on the Miz.
#7 SmackDown- 19 February 2019: Miz asked Shane to get a rematch against the Usos. Shane initially refused but when the Usos mocked Miz, Shane booked the rematch.
#8 Fastlane 2019: Miz was again pinned with a roll up by the Usos and lost the rematch. Shane attacked Miz after the match and went on to insult Miz's Father also.
#9 SmackDown- 12 March 2019: Shane justified his attack on the Miz and booked their match for WrestleMania.
#10 SmackDown- 19 March 2019: Miz presented his side and vowed to beat Shane at WrestleMania.
#11 SmackDown- 26 March 2019: Miz asked to add the Falls Count Anywhere stipulation to the match. Shane came out with security and some SD wrestlers for protection and agreed to the stipulation. Miz ended up brawling with the security and SD wrestlers.
#12 SmackDown- 2 April 2019: Miz faced Sanity in a 3 on 1 handicapped match. Shane came out to watch the match and changed it to the Falls Count Anywhere stipulation in between. Miz went on to win the match after the match wandered all over the arena.