Logan Paul Invites Roman Reigns to Press Conference, WWE Crown Jewel Likely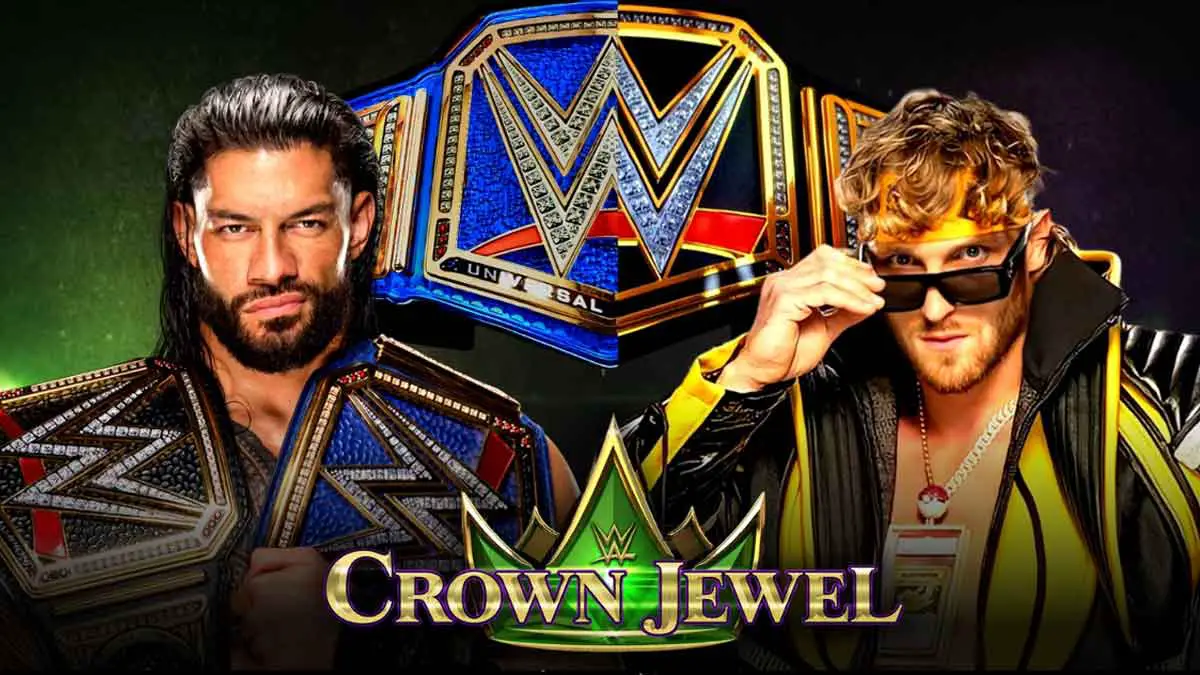 Logan Paul has invited Undisputed WWE Universal Champion Roman Reigns to a press conference in Las Vegas on Saturday, September 17, 2022.
The conference will likely make a match between Roman Reigns and Logan Paul official for WWE Crown Jewel 2022 event.
The Tribal Chief appeared on Paul's ImPaulSive podcast earlier this week. After Roman left, Paul said that he is ready to face The Tribal Chief in the ring after his impressive performances at WrestleMania 38 and SummerSlam. On Roman's instructions, his counselor Paul Heyman started a back and forth with Paul on social media, leading to Paul appearing on SmackDown this week.
After a promo battle with Heyman, Logan Paul challenged Roman for a match for Undisputed Universal Championship and asked him to come to the press conference set up in Las Vegas on Saturday. Paul was also ringside as Sami Zayn face Ricochet in a singles match and helped Ricochet get the win.
Earlier in the day, Dave Meltzer reported that Roman Reigns vs Logan Paul match is set for the main event Crown Jewel 2022 event on November 5. Meltzer tweeted that the press conference will make the match official.
Roman signed a new contract which will see him appearing only at WWE's big stadium events and a few weekly shows to build up those matches. It is the same reason why he will be skipping Extreme Rules event on October 8 and will defend the title straight at Crown Jewel in Saudi Arabia.
Logan Paul has been involved with WWE since WrestleMania 37. He appeared to be at ringside in a match between Kevin Owens and Sami Zayn at WrestleMania 37. He made his in-ring debut at WrestleMania 38 to team up with The Miz to defeat the Mysterios. He later defeated The Miz at SummerSlam 2022 to get his first singles win. Will he really get a title shot in just his third WWE match? Stay tuned to get the latest on the story.