Hell in a Cell: Video Highlights of Kevin Owens Beating Ezekiel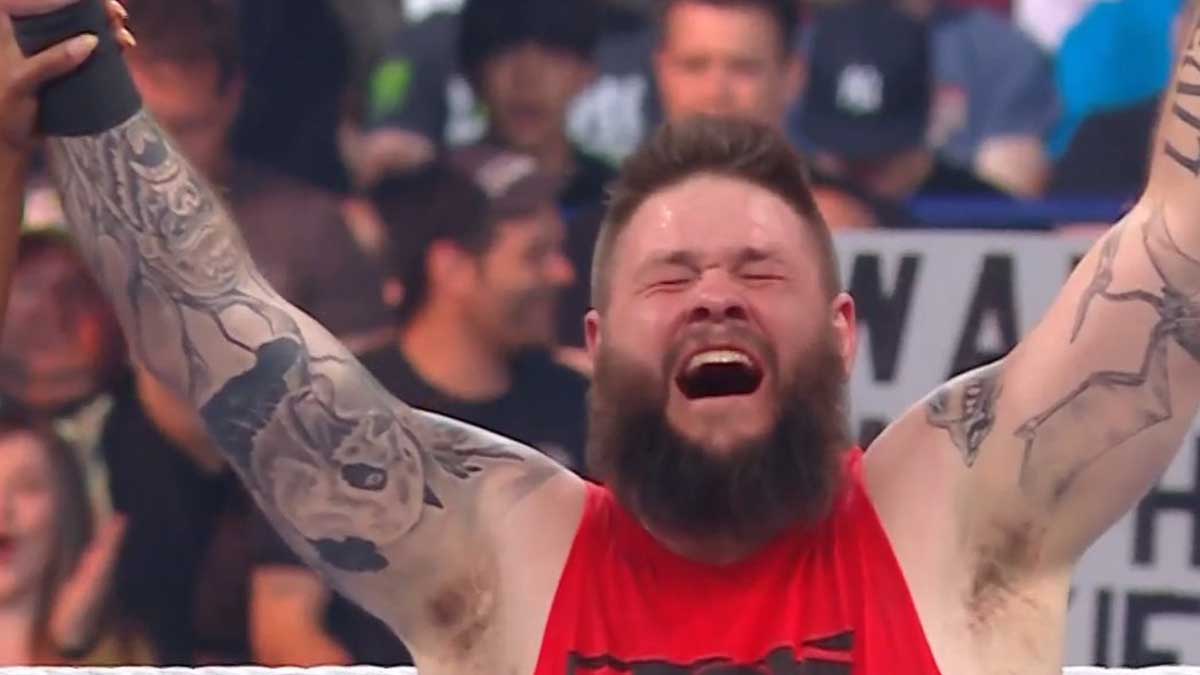 Kevin Owens defeated Ezekiel in his debut PPV match at WWE Hell in a Cell 2022. Throughout the match, Owens kept calling him a liar and told him to admit he is Elias. 
Ezekiel started off the match with a jumping knee and an elbow drop to get a near fall. Outside the ring, he sent Owens to the announce table. However, the momentum of the match was shifted when Owens sent Ezekiel into the ring post. 
Owens started dominating Ezekiel and even hit a moonsault and senton. Kevin Owens tried to hit stunner several times but it was countered by Ezekiel. 
In the ending moments, Kevin Owens hits two superkicks to Ezekiel who was on the top rope and it was followed by the cannonball. Owens hit the final nail in the coffin by delivering a stunner to get the pinfall. 
Ezekiel debuted in WWE on RAW after Mania and claimed that he is the younger brother of Elias. However, Kevin Owens accused him of lying and stated that he is Elias himself. 
Kevin Owens put him through the lie detector test and DNA test, both of which Ezekiel passed. But Owen was still not satisfied with it. As a result, he finally challenged Ezekiel for a match at WWE Hell in a Cell which the latter accepted.
Below is the video highlight.