WWE Hall of Fame Ceremony 2021- Live Updates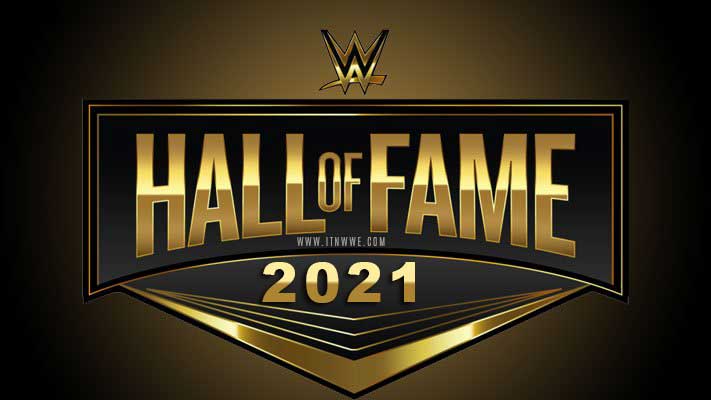 WWE will air the Hall of Fame Induction Ceremony for the years 2020 and 2021. We will be bringing you all the live updates, important quotes from Inductees and more info from the show here.
The show will start at 8 PM EST. Check here for the info on how you can live stream the show online from various countries. Also check:
The ceremony opens with a Hall of Fame video package before we go to Tropicana Fields in St. Petersburg. Jerry Lawler is introduced as gets on the podium. He says it is honor to celebrate those who didn't get to recieve their honors last year. He sends us to a video package for JBL.
JBL comes to the podium and shakes hands with Lawler. He then talks about his 30 years career. He talks about learning real heat from some of the greats in Texas and Japan. He thanked Eddie Guerrero and says JBL would not be here without him. He also talks about his time in APA with Jon Simmons and John Cena ending his WWE title run. WWE has provided him the opportunity to work in Tribute to the Troops and with many other charities.
Kevin Patrick is on the red carpet and is joined by Peyton Royce and Rhea Ripley. Sarah Schreiber is with Randy Orton. Ortaon says it means a lot as his father is there in the Hall of Fame. New Day – Kofi and Woods talk about nWO and Bella Twins. Kofi even credits Bella Twins for being the main catalyst behind the Women's Revolution.
Lawler now sends us for a video package of Davey Boy Smith – The British Bulldog. After the package, Lawler introduces Bulldog's son Harry Smith(Davey Boy Smith Jr.), daughter Georgia Smith, and wife Diana Hart-Smith. They are also carrying Buffy – a bulldog. Harry talks about his father's incredible career, his favorite matches and thanks the fans.
Patrick is with Nikki Cross now. Cross says the speech by Davey Boy Smith Jr. brought tears to her eyes. Schreiber is with Braun Strowman. He says the Hall of Fame is all about legacy.
Lawler now sends us to the package for Jushin "Thunder" Liger. The package contains comments from several WWE stars and important moments from Liger's career. Liger joins with a pre-recorded video. He is speaking in Japanese with English subtitles. He also says he is from New Japan Pro-Wrestling. He thanks WWE in his short speech.
Lawler says the next inductee has a special connection with him- his favorite "Captain" and the one how inducted him to Hall of Fame, William Shatner. We get a video package for Shatner's connection with WWE and clips from DVD where Shatner sang the entrance themes of many WWE Superstars. He joins the ceremony with a pre-recorded video. Shatner talks about being from Montreal and knowing many wrestlers from there.
On the red carpet, Miz & Morrison talk about how William Shatner & Jerry Lawler look incredible with thier age. Mustafa Ali talks about getting excited to see nWO. MVP and Bobby Lashley talk about JBL's influence on their careers. Lashley won his first WWE United States title from JBL. We get the package for 2020 Legacy wing inductees:
Ray "The Crippler" Stevens
Brickhouse Brown
"Dr Death" Steve Williams
Baron Michelle Leone
Gary Hart