Gargano's Return Help Adam Cole Retain Against Finn Balor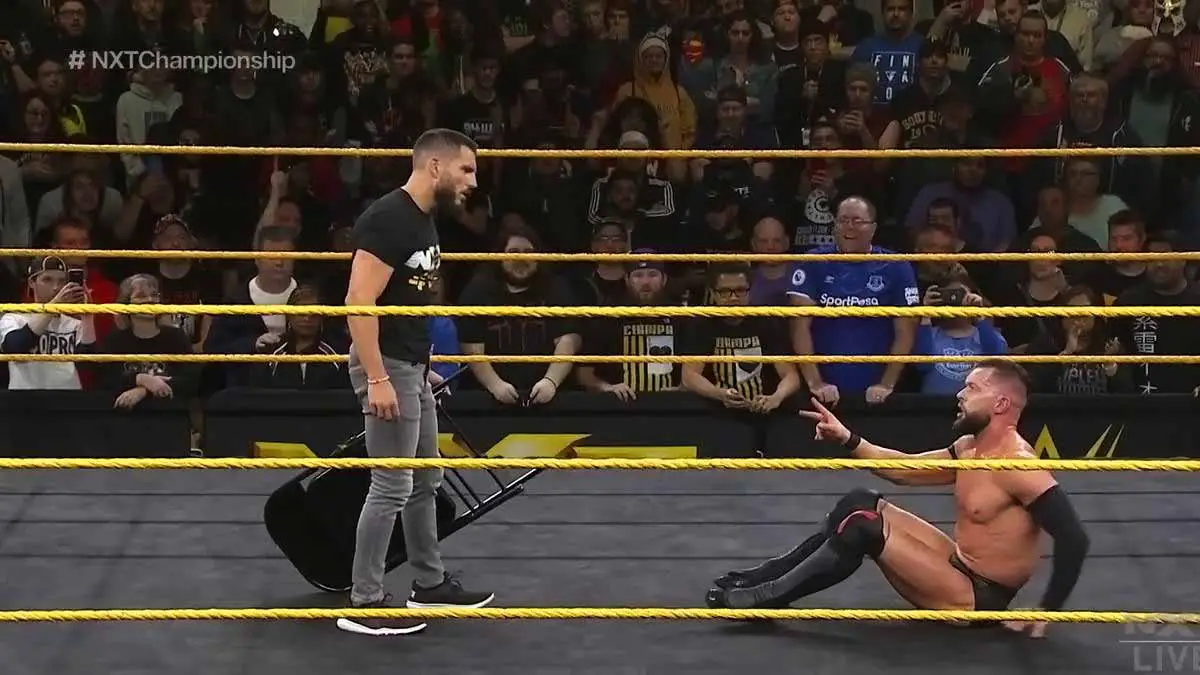 The distraction from the return of Johnny Gargano helped Adam Cole to get the win over Finn Balor and retain the NXT Championship at NXT episode of 18 December 2019.
Finn Balor returned to NXT on the brand's full USA Network debut episode of 2 October 2019. A hot commodity ever since, Balor's stocks rose when he turned on Johnny Gargano by attacking Gargano with his trademark Pele kick. With Balor's vicious dropkick against the barrier and a 1916 DDT on the steel ramp, Gargano was stretchered out and remained sidelined ever since.
Meanwhile, Balor's run continued and he won his match against Matt Riddle at NXT TakeOver: WarGames. After defeating Tommaso Ciampa, Balor made it clear that he is coming for the NXT Championship when he hit Adam cole with the Pele Kick. Later, Balor was booked in a triple threat #1 contender match against Keith Lee and Tommaso Ciampa. By winning that match, his match was set up against Adam Cole for this week's NXT episode.
As the match kicked off the show this week, Balor took the early advantage by keeping Cole down on the mat and preventing him from utilizing his speed. Cole grew into the match and we got to see a good back and forth match with a plethora of counters.
One such moment came when Balor moved to the outside and Cole tried to hit the Panama Sunrise on the floor. However, Balor was quick to convert it into a back body drop. Cole returned the favor late in the match when he moved away from Balor's Coupe De Grace and quickly hit the Last Shot.
Cole set up for the last shot once more but Balor countered with a clothesline him and gained the momentum. The Prince hit the Coupe De Grace and was set up for the 1916 DDT when Johnny Gargano's music hit. Balor and the referee, both got distracted by Gargano's arrival. This gave Cole the chance to hit a low blow and the last shot to get the win.
After Adam Cole left with his title, Gargano would grab a chair and unload on Balor with vicious chair shots. Finn Balor somehow managed to leave the ring and ran off through the crowd.