Fite TV Wrestling Events on WrestleMania Weekend- Streaming Links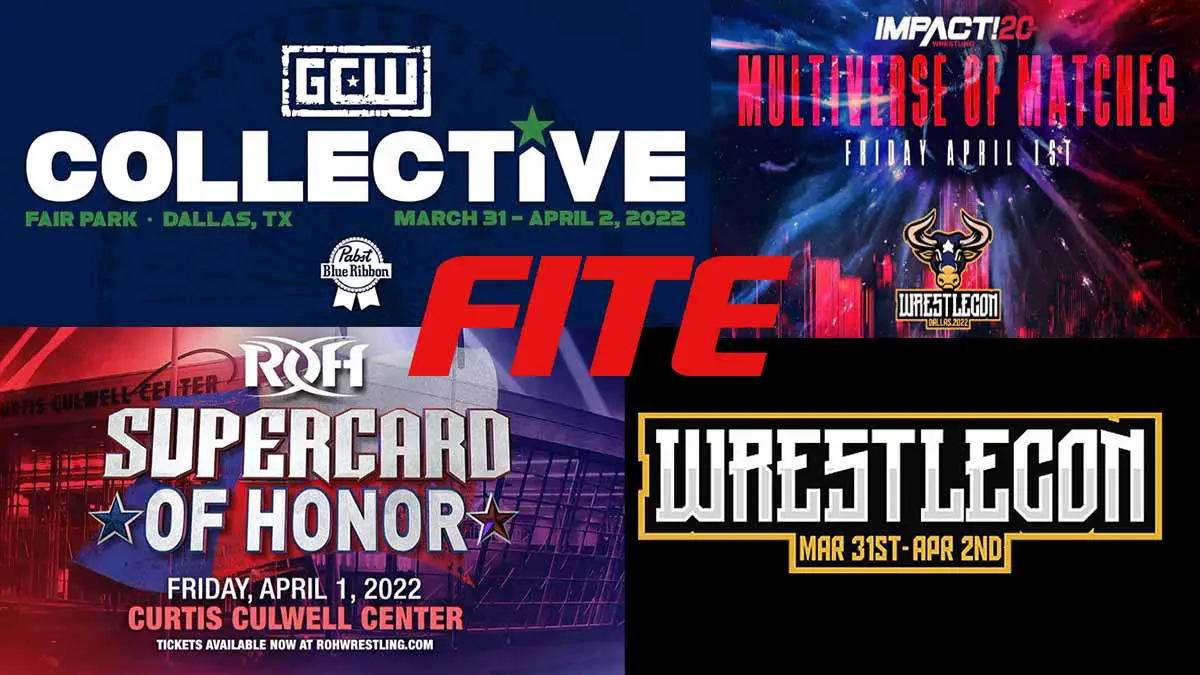 The pro-wrestling world will be buzzing this weekend, not only with two nights of WrestleMania and all of WWE events at the weekend, but also with a plethora of events at Wrestlecon 2022, GCW The Collective, and events from IMPACT and ROH. Fite TV will be airing 20+ pro-wrestling events starting from March 31, 2022, to April 3, 2022. All the events will feature marquee names, some major title matches and some dream matches.
To avoid any confusion related to the date and time of these events, check below for every event that will air this week on Fite TV. The events can be ordered for live streaming standalone or via bundles.
There are two major bundles that can be purchased on Fite TV to cover all the action. First will be GCW The Collective Bundle, which will cover 14 events. The other purchase will be the Wrestlecon bundle which will have 6 events airing under it. Check the below links to order both bundles.(ROH Supercard of Honor needs to be ordered separately).