WWE WrestleMania 38: Seth Rollins Added to Card by Vince McMahon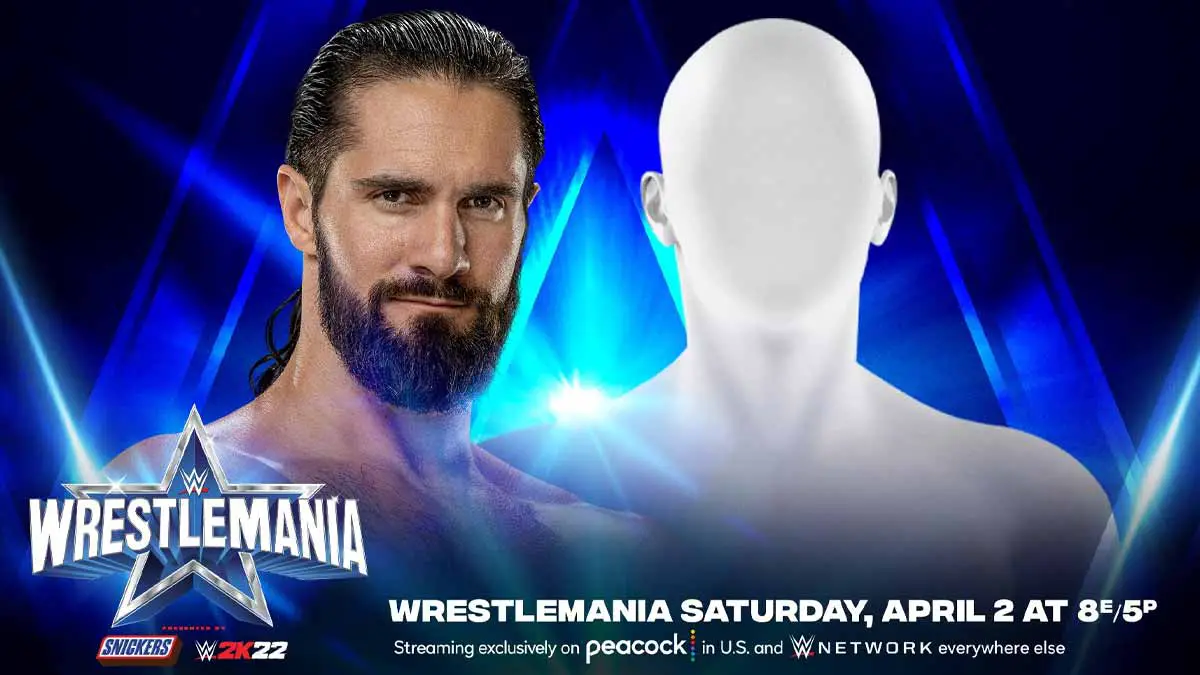 Seth Rollins now has a match at WWE WrestleMania 38 event.
Rollins has been on a crusade to get himself added to the WrestleMania card but failed multiple times. First, he lost the WWE Championship Elimination Chamber match. Later, he failed to win the RAW Tag Team Championship earlier this month on RAW. He tried to hijack Kevin Owens' interview with Steve Austin at WrestleMania, but Owens defeated Rollins to keep himself on the card.
Last week, he challenged AJ Styles for the spot to face Edge, but he lost once again by disqualification when Edge attacked AJ with a steel chair. Rollins then announced that he will not let RAW take place until he is added to WrestleMania 38.
Rollins was then called to a meeting with Vince McMahon on Monday morning to discuss his appearance at WrestleMania. WWE posted the video of the said meeting where Rollins asked Vince if he is thinking of barring him or firing him from WWE. Vince McMahon replied that he was not thinking anything like that. He also added that Rollins should have just come to him for having a match at WrestleMania instead of jumping so many hoops.
McMahon then told Rollins that he will have a match at two nights Stupendous WrestleMania, but McMahon will get to choose his opponent. McMahon also added that Rollins will only get to know his opponent at WrestleMania itself when he gets in the ring. An elated Rollins then shook Vince's hands and started dancing, jumping on Vince's desk to celebrate.
It is heavily rumored that Cody Rhodes will be Rollins' opponent at WrestleMania. Rhodes left AEW in February and is said to have already signed a contract with WWE earlier this month.
WWE has announced Rollins' match on WrestleMania Saturday on April 2, 2022. Keep tuned in for more news and updates.