Elimination Chamber 2019: Ronda Rousey wins as drama unfolds
Ronda Rousey has retained the RAW Women's Championship against Ruby Riott at the Elimination Chamber Event in a very short match. But the drama that ensued later was the major highlight of the event.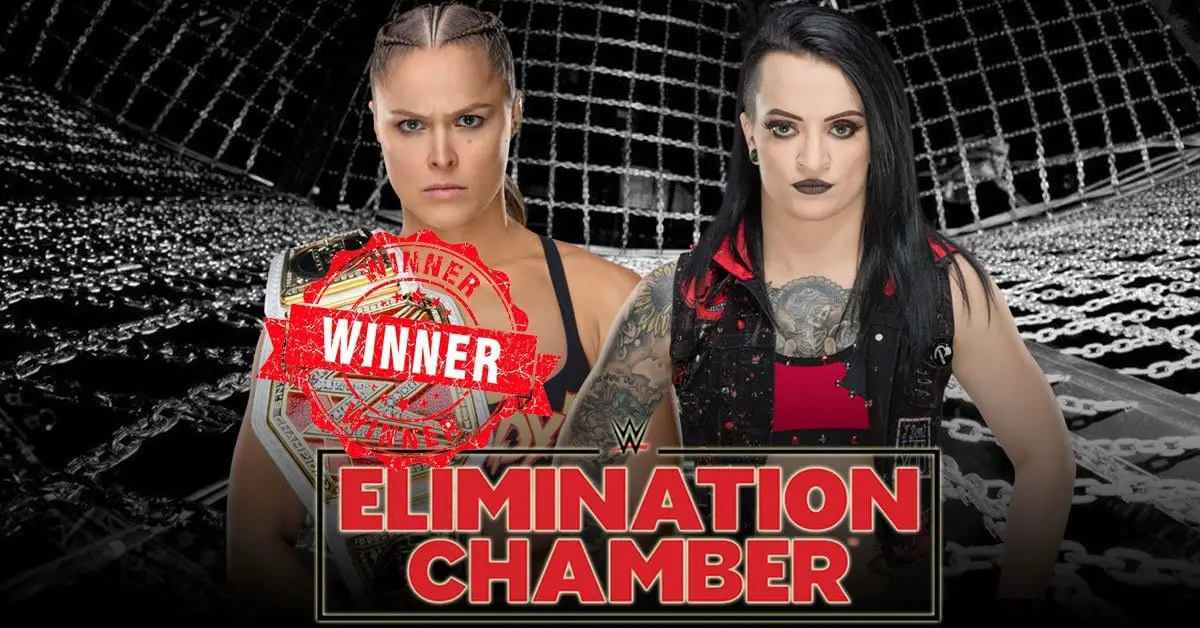 Ronda answered to Riott's punches with some Judo takedowns and quickly hit the Piper's pit followed by the arm-bar to get the submission from her opponent. Ronda then called her Wrestle Mania opponent(for now) Charlotte, who was sitting at the ringside during the match, to come into the ring. As Flair got in the ring and starred Rousey down face to face, Ronda was looking off into the distance, clearly distracted.
It turned out that Becky Lynch is making her way to the ring through the crowd on the crutches. As she entered the ring, she attacked Flair with the crutches while Ronda looked on. Later, Ronda also picked up one of the crutches to attack Flair but was attacked Becky instead. Becky continued beating on her until the security arrived to take her out. Ronda, with a bloodied forehead, could only look at Becky as she was taken away.
WWE is building towards the singles match between Becky and Charlotte for Fastlane with a likely stipulation of the winner facing Ronda at Wrestle Mania.