AEW announced UK TV Deal with ITV for Double or Nothing
AEW announced sealing the UK TV deal for the telecast of Double or Nothing show with ITV.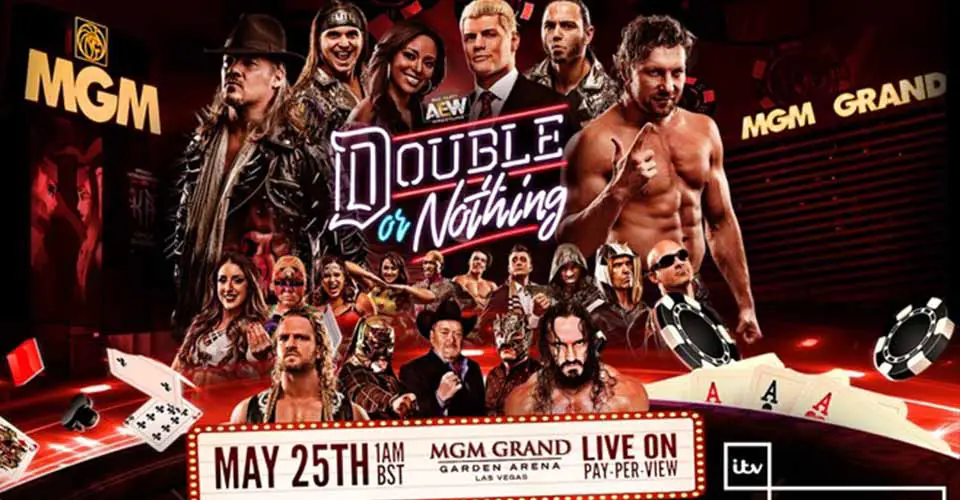 Double or Nothing is the first show of All Elite Wrestling to be held on 25 May 2019 at MGM Grand Arena in Las Vegas. A total of 6 matches have been announced for the main show until now. The pre-show titled 'Buy-in' will feature the 21 men Casino Battle Royal.
Earlier today, AEW announced a deal with UK's TV Network ITV to air the show in the country. The main show will air on Box Office PPV service while 'Buy-In' pre-show will be shown on ITV4. ITV is the biggest family of channels, ahead of the BBC and Channel 4. ITV sent out the press release for the announcement before AEW announced it on their social media accounts. The press release also featured the comments from AEW President, Tony Khan and Director of Sport for ITV, Niall Sloane.
Tony Khan on ITV Deal:
"We've stated since our launch that we want to make this the greatest time ever to be a professional wrestling fan. And part of this plan is to make our product as accessible as possible to a global audience. Since our launch in January, we've signed the best talent. Sold out our debut show in record time. And we've built relationships and formed bonds with the best media partners like ITV. This collaboration with ITV is so important to AEW, ITV is the best in the UK, they were always my first choice to be our international PPV partner for DOUBLE OR NOTHING, and we're looking forward to a great show."
Niall Sloane, Director of Sport for ITV on the deal:
"We're delighted to announce this partnership with AEW, whose entry into professional wrestling is already making a massive impact on the industry and promises to deliver an electrifying event later this month. And a fantastic experience for our viewers and wrestling fans in the UK. Joining forces with AEW for this event is faithful to ITV's More Than TV strategy to develop direct relationships with viewers through big events available on its platforms."