Bobby Lashley Became the New US Champion at MITB 2022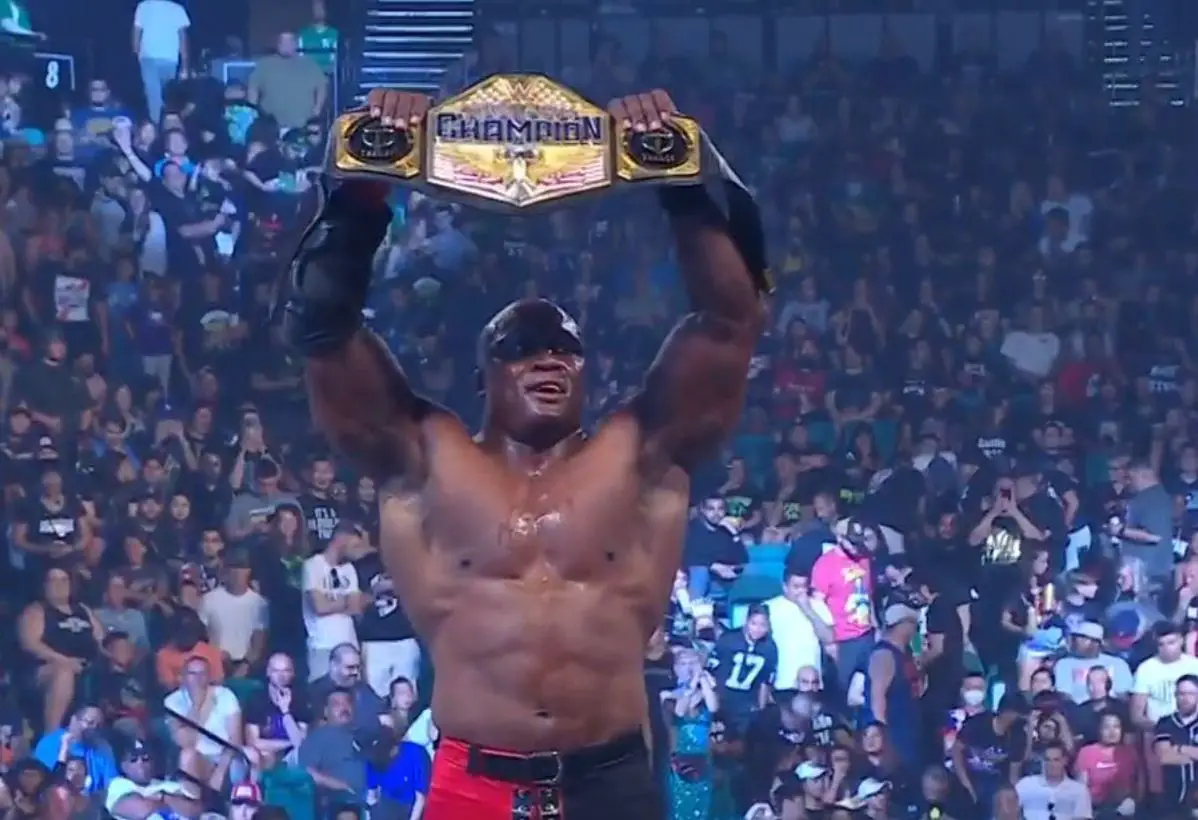 The Almighty Bobby Lashley submitted Theory to become the new United States champion at the Money in the Bank 2022 PPV event. 
The crowd was behind Bobby Lashley ever since the match started. Lashley displayed his power to Theory by pushing him to the floor to kick off the match. 
Lashley was dominating the match until Theory slammed him outside into the ring post. After beating Lashley for a while, Theory puts him into the chin lock in the middle of the ring. 
Bobby Lashley managed to break it with his raw power and was going for the Hurt lock, but Theory avoided it. Soon, the Almighty hits a military press bodyslam to get a near fall. 
In the ending moments of the match, Theory countered the dominator and hit Lashley with a spear. Theory was trying to hit ATL, but Lashley countered it with the Hurt Lock to make him submit and win the match. 
Bobby Lashley and Theory have been feuding for the past few weeks now. They even engaged in a body posing competition before Lashley finally got an opportunity to face Mr. McMahon's prized possession at Money in the Bank.