Bianca Beliar on Importance of Representation, Mental Health & WrestleMania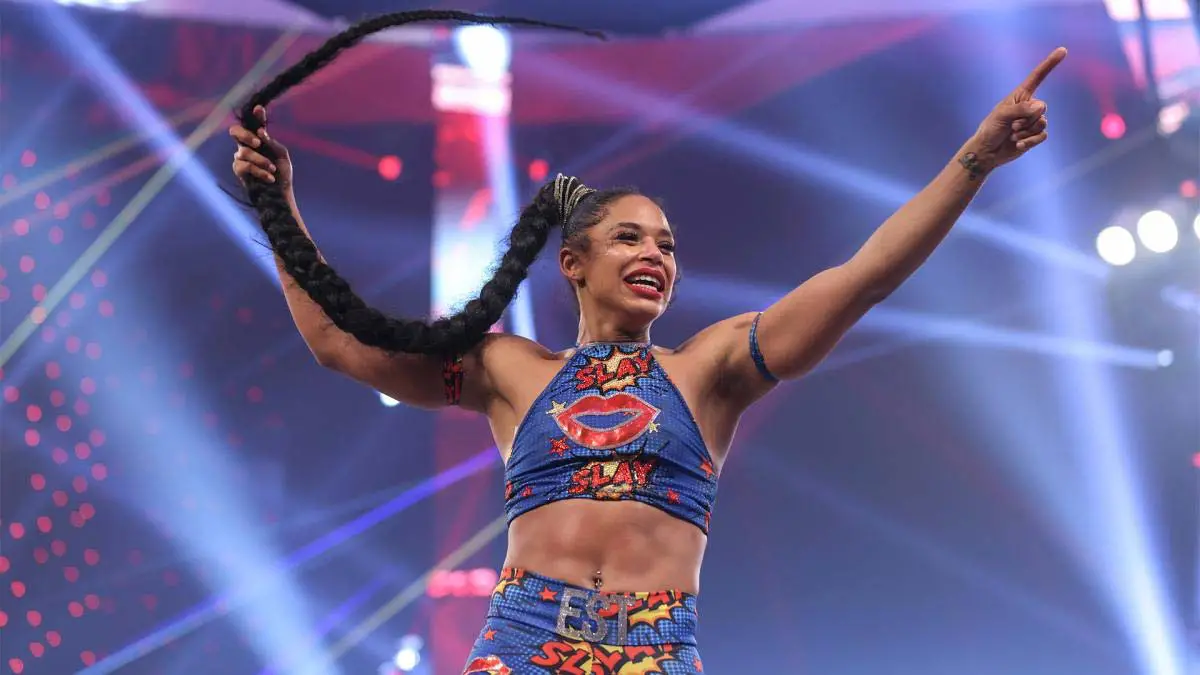 Bianca Belair joined Adeline Birt for an interview for the Canadian sports outlet Sportsnet where she talked about various this including the importance of African American representation, talking about mental health issues, her win at Royal Rumble and what does WrestleMania mean to her.
Bianca was asked about being the first African American Women to win the Royal Rumble in the history of WWE. She replied that it was not until she got backstage that she realized that. (check the complete list of Royal Rumble Winners here). The EST of WWE added that she ended up making history even without trying and just by trying to accomplish her goals.
Bianca revealed how she was overwhelmed with emotions after realizing she will get the World title shot at WrestleMania. "I knew that winning Royal Rumble match means I would get the World title shot at Wrestlemania. But when I won the match it was like – you are the last woman standing, you won the Royal Rumble match and just saw to my left, there was WrestleMania sign," Belair said. "I immediately started shaking in the ring as I pointed towards it."
Belair also added that becoming a champion at WrestleMania will be a moment that she will savour for the rest of her life. "And that's the main goal to be at the Grandest Stage of Them All. I got to go there and I could possibly walk out as the champion. I don't know how it feels like to be in that moment, to be in that moment to be a champion at Wrestlemania. That can be something that I will carry with me for the rest of my life."
As she was asked about making her own outfits, Bianca revealed that it was what ended up taking her WWE. Mark Henry contacted her after seeing her outfits and asked her if she would like to get a WWE trial. Things shot up from there and being a tremendous athlete that Bianca is, she was selected for WWE Developmental despite not having any prior wrestling experience.
Bianca added that there is extra pressure on her due to this fact and every time she goes out, fans expect her in a new costume. And that pressure will also be there at WrestleMania 37.
Bianca also talked about the importance of represtation for African American women to inspire more women. She cited the examples of her childhood heroes like gymnast Dominic Dawes who inspired her into becoming a athlete.
Bianca added that it representation is also important to break the stereotypes related to African American women, so that others don't have to try to fall into those stereotypes.
Bianca talked extensively about her depression and mental health issues earlier in her life in her WWE Chronicles documentary. She was asked about how she finds all those issues looking back in her life. Bianca said she is more comfortable now that she is over it. She also mentioned that she would got help much earlier if she had someone to relate to at the time.
Bianca Belair will face WWE SmackDown Women's Champion Sasha Banks at WrestleMania 37.