Bella Twins & Jushin Liger Rumored For WWE Hall of Fame 2020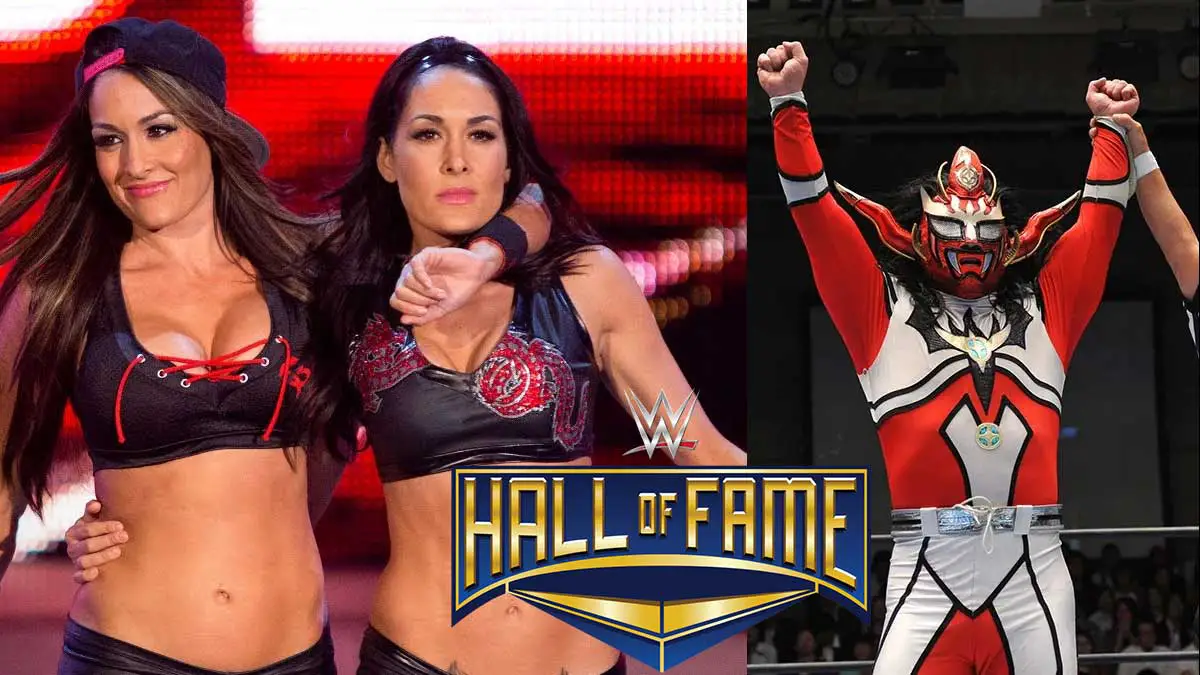 The rumor has it that Bella Twins- Nikki & Brie Bella, and Japanese Legend Jushin "Thunder" Liger are up for induction in Class of 2020 of WWE Hall of Fame.
Earlier, WWE has announced Batista and New World Order(Hulk Hogan, Kevin Nash, Scott Hall and Sean Waltman) for 2020 Hall of Fame. But those are just two names and a lot more people are expected to go into HOF this year in Tempa.
As per WrestleVotes, Bella Twins are set to be inducted as the pair into Hall of Fame, while Jushin Liger is also been discussed backstage. Another journalist Brad Shepard also tweeted that he got the same names for Hall of Fame inductions. You can check both the tweets below:
Jushin Liger retired from pro-wrestling after a 35-year career at NJPW's Wrestle Kingdom on 5 January 2020. Real name Keiichi Yamada, Liger has worked majorly with Japanese promotions but has also done significant work around the globe also. Liger worked under WWE's banner when he faced Tyler Breeze at NXT TakeOver: Brooklyn 2015 in a victorious effort. Earlier, he has worked with WCW in short stints from 1991 to 1999.
Bella Twins started their wrestling career when they signed a developmental contract with WWE in 2007. After working in FCW for a year, they were promoted to WWE's main roster in August 2008. From 2008 to 2015, they were among the main women stars of the company and both sisters went on to become the Divas Champion at various stages. After sporadic appearances since 2015, the Bellas retired from WWE in 2019.