Becky Lynch Returning To WWE Tonight at WrestleMania 37?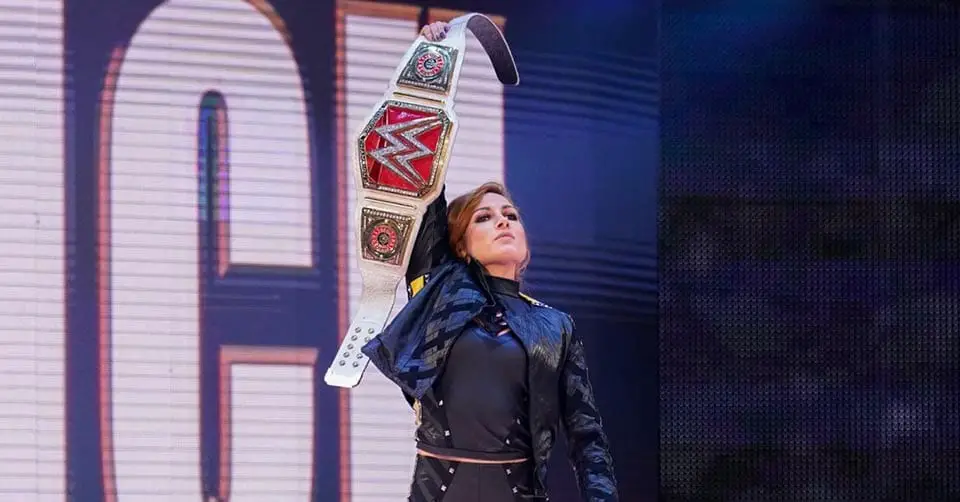 Becky Lynch has been a hot topic in last couple of days after she was rumored to return at WrestleMania 37 night 1. Lynch herself teased fans with an instagram post on Friday before Seth Rollins' recent comments on her came out.
Becky Lynch was last seen in WWE on the RAW episode after Money in the Bank 2020 PPV where she announced that she is pregnant and handed her RAW Women's Championship to Asuka. Becky gave birth to a daughter in December 2020. Ever since, the speculations of her return to WWE started.
In the latest Wrestling Observer Newsletter, Dave Meltzer speculated that Becky Lynch will make her return at WrestleMania. As per his report, there is a plan involving Becky and Bayley for either night of WrestleMania 37.
Meltzer mentioned Bayley will host her Ding Dong, Hello! segment during WrestleMania weekend and that segment's guest would be Becky Lynch. The reported plans also include her Becky driving into the stadium in a semi-trailer just like she did on Steve Austin in 2020 to RAW.
Lynch herself posted on Instagram on Friday which is considered as another hint for her return at WrestleMania. She posted a workout photo which was captioned as:
Nothing
Is
Guaranteed
Here
Tonight
Only
Now
Eternally
Many fans are taking this as a hint for Becky to return at night 1 of WrestleMania 37 as the first letter of all the words in the caption spell "NIGHT ONE." You can check the Instagram post here.
Seth Rollins recently joined WWE Now India and was asked about his wife's plan to return. Rollins denied to divulge much details but said she will return sooner than later.
I can't say when obviously, I can't divulge my wife's secrets. that's bad for me. I gotta be home with her every day, so I wouldn't wanna upset her. But now, she's doing great. Obviously, four months postpartum and she's making incredible strides in her recovery. And I suggest you'll have some sorta update from her sooner than later about when she may return. But she may not. She just surprises. Because she's full of surprises. So, who knows? But either way, she's doing great She's healthy, baby's healthy. She will be back sooner or later.
You can check Seth Rollins' complete interview here.
It is entirely possible that all of Meltzer's report might be completely off the mark and Becky might have posted on Instagram to fuel more speculation. But if she returns, it will be a great moment for fans at Raymond James Stadium.
You can check this page for the live results and updates from WrestleMania 37 night 1.