AEW Signs Boxer Anthony Ogogo as Developmental Project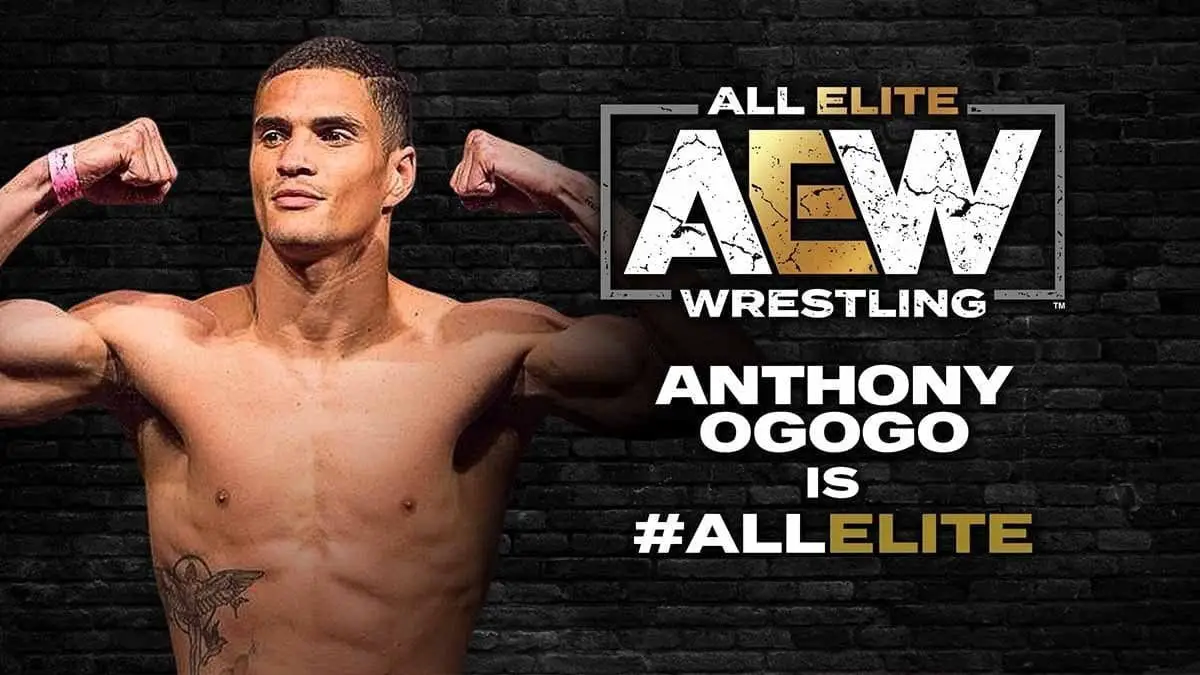 All Elite Wrestling has announced the signing of former Olympic boxer and Professional Boxer Anthony Ogogo as their first developmental project.
Several AEW athletes appeared at Southside Wrestling's ninth anniversary show in Stevenage, Hertfordshire, England on Saturday, 26 October 2019. During the show, Anthony Ogogo got into an argument with MJF and the boxer laid him out. Ogogo then declared that he would be seeing him on Wednesday nights.
AEW Executive Vice President Cody Rhodes later made the announcement during the same show that they have signed the former boxer as their first developmental project. AEW Twitter handle also confirmed the same. Ogogo earlier appeared on the YouTube series, The Road to Double or Nothing.
Anthony Ogogo started as the amateur boxer and had represented England in the Commonwealth and Olympic Games. He won the Silver medal in the 75 kg Division at Commonwealth Games in 2010. He also won the Bronze medal at 2012 London Olympics.
Ogogo later switched to professional boxing in 2012, signing with Los Angeles-based promotional company, Golden Boy Promotions. He made his debut on 27 Apr 2013 against Kieron Gray and won the match by TKO. He was undefeated till his 12th match for WBC International middleweight title against Craig Cunningham on 22 Oct 2016.
This also proved to be his last professional boxing match as Ogogo fractured his eye socket. He was registered legally as a blind, which effectively ended his pro-boxing career. He later started training for professional wrestling career and made his debut in February 2019 at World Association of Wrestling event.