Adam Cole vs Kyle O'Reilly III Announced for NXT TakeOver 36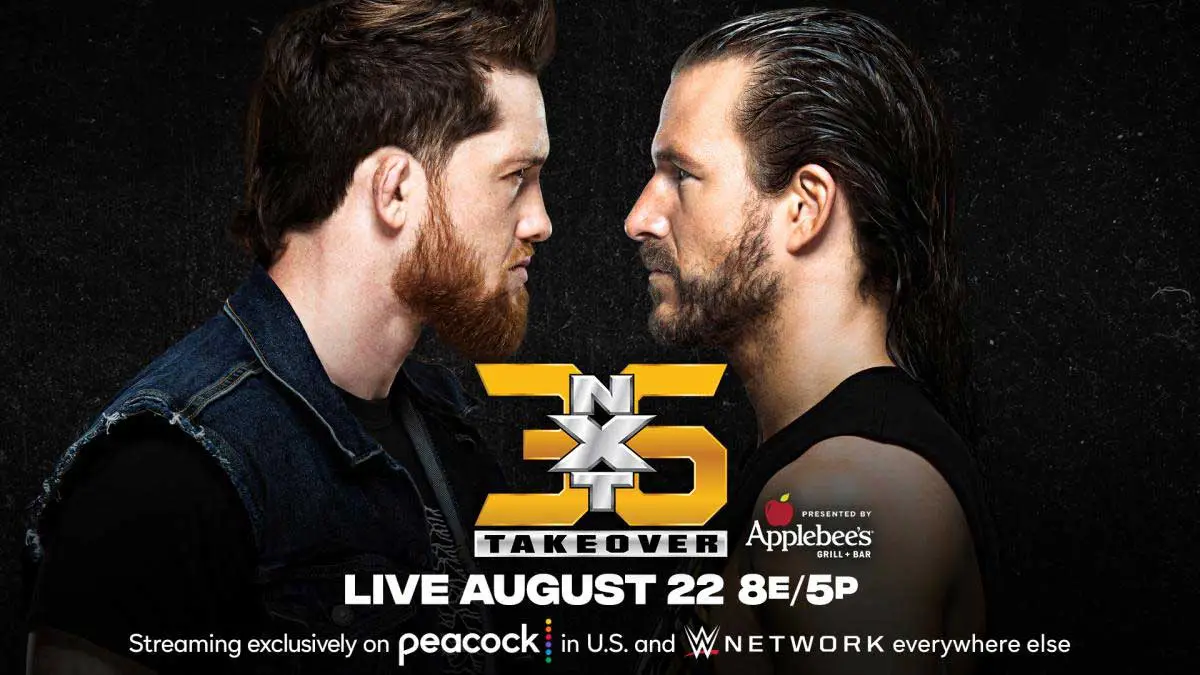 NXT has announced a "Three Stages of Hell" match between Adam Cole and Kyle O'Reilly to take place at NXT TakeOver 36.
The rivalry between Adam Cole and Kyle O'Reilly started at NXT TakeOver Vengeance Day when Cole turned on O'Reilly and attacked him. The former Undisputed ERA teammates have been after each other ever since and got engaged in multiple brawls.
O'Reilly defeated Cole in an Unsanctioned match in the main event of NXT TakeOver: Stand & Deliver night 2. Later, Cole got his win back in another unsanctioned match against KOR in the main event of NXT Great American Bash. Even after taking each other to limit, Cole and O'Reilly do not seem to be content and the rivalry continued.
NXT General Manager William Regal announced on this week's NXT episode that Adam Cole vs Kyle O'Reilly match will main event the NXT TakeOver 36 PPV. To decide the winner for once and for all, the match will be contested with the Three Stages of Hell stipulation. Regal asked both men to come out and decide on 1 stipulation each.
Kyle O'Reilly chose a straight-up pinfall or submission match. KOR added that Cole is such a narcissist that a straight-up loss will shatter his ego more than anything else. Cole replied that he is always better than KOR and will prove it again at NXT TakeOver 36. Cole chose a Street Fight stipulation for the second fall.
William Regal then added that, if it would come to that, the third stage of hell will be a steel cage match.
This is the second rivalry for Adam Cole which has seen a trilogy of bouts. Earlier, Cole and Johnny Gargano feuded over NXT Championship back in 2019. Gargano defeated Cole in a 2 out of 3 falls match at NXT TakeOver: New York 2019 to win the vacant NXT Championship. Cole won the title from Gargano at NXT TakeOver: 25. The final match between them came at NXT TakeOver: Toronto which was also a Three Stages of Hell match. Cole won the third match to retain the NXT title.
NXT TakeOver 36 will air a day after SummerSlam 2021 on 22 August 2021 from Capitol Wrestling Center in Orlando, FL.