A Gauntlet Match to determine Last Elimination Chamber Entrant scheduled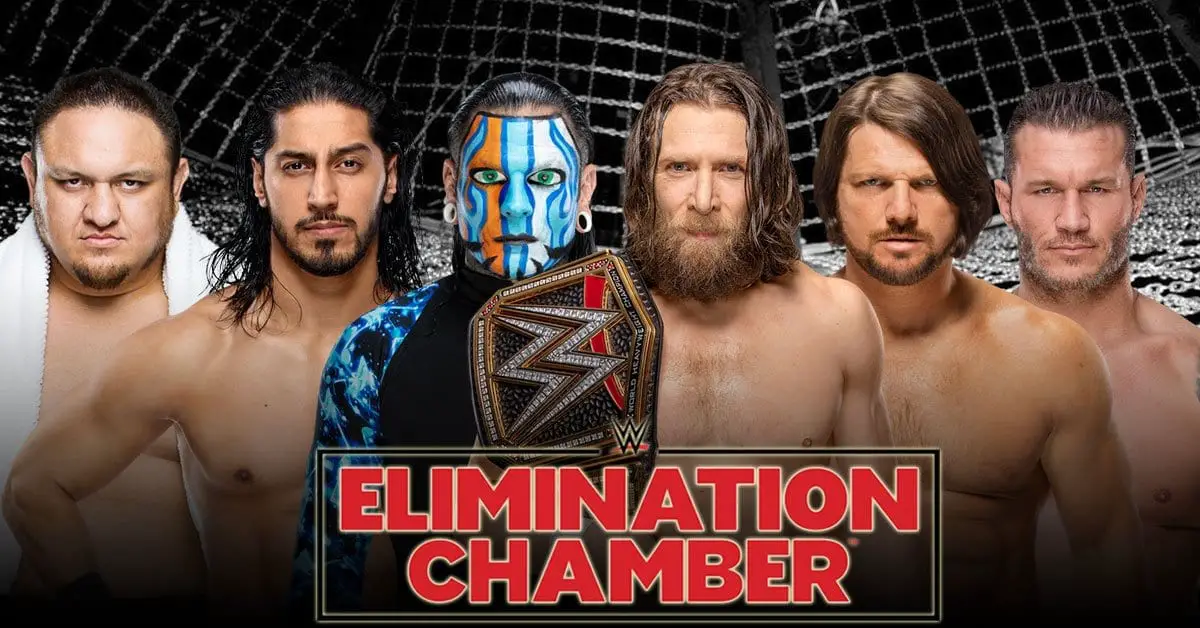 As it is well know now, Daniel Bryan will defend his WWE Championship inside the Elimination Chamber against five other superstars in Randy Orton, AJ Styles, Samoa Joe, Mustafa Ali and Jeff Hardy. Now a Gauntlet match is announced between all six of them to determine who will the last to exit the pod and enter the fray in Elimination Chamber Match this Sunday.
On Jan. 29th episode of SmackDown, all the conteders for the championship claimed their stake for the Championship and started brawling. Admist the brawl, Daniel Bryan was shouting at the contenders for being classless and undeserving of the title when Triple H appeared on the titantron to announce the Elimination Chamber match between them. Then again on last week's episode of Smackdow, the main event match between Daniel Bryan and Jeff Hardy turned into a brawl when Rowan caused a DQ and the contenders followed one another to the ring. Similar trend was expected this week again but WWE has put all the participants in the Gaunlet match which will determine the last entrant into the match.
But if look at the previous trends in Elimination Chamber match, the logic to identify the last entrant looks flawed because the number from which most superstars have won the match is no. 5. The other segments for this week's episode are not announced yet.