UFC Vegas 52 Bonus & Promotional Guidelines Compliance Pay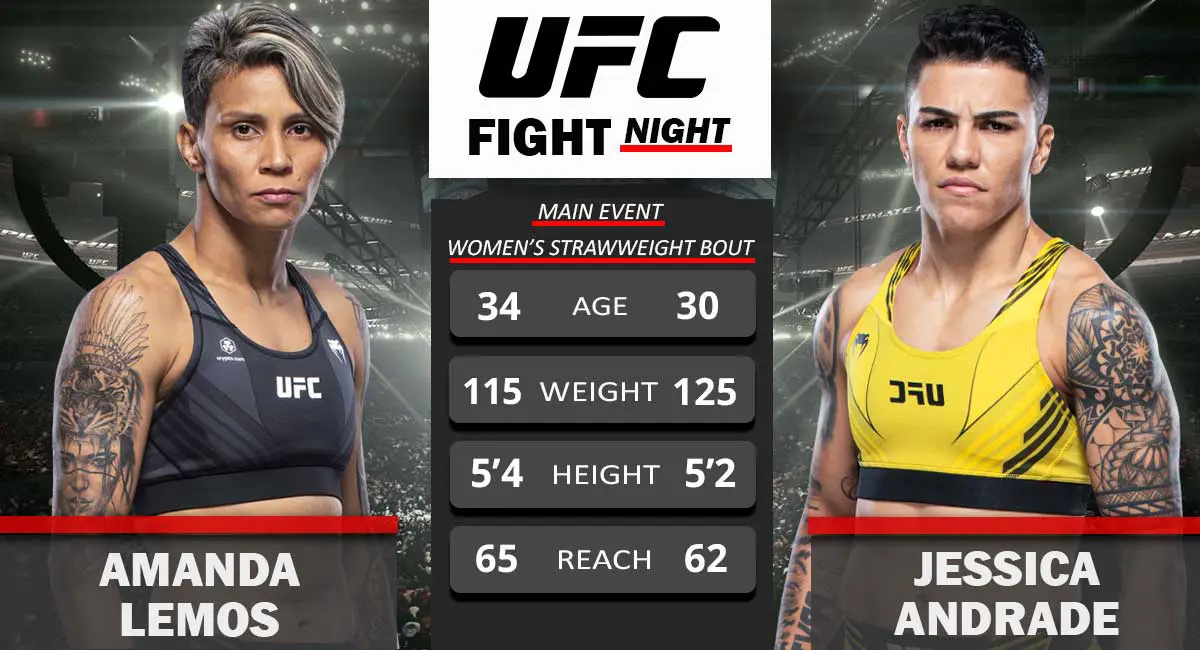 UFC Vegas 52, aka UFC Fight Night 205 took place this Saturday and was headlined by Jessica Andrade vs Amanda Lemos. The athletes earned a total compliance pay of $149,500 from this event. 
Along with this, four fighters earned a separate bonus of $50,000 each as well. The winner of the headliner bout Jessica Andrade won the Performance of the Night for her impressive submission victory against Amanda Lemos.
Claudio Puelles also won the Performance of the Night bonus for his impressive first-round submission victory against Clay Guida. Meanwhile, Sergey Khandozkho vs Dwight Grant won the Fight of the Night bonus. 
The complete list of UFC Vegas 52 promotional guidelines compliance pay can be checked out below: 
Jessica Andrade: $21,000
Amanda Lemos: $6,000
Clay Guida: $21,000
Claudio Puelles: $6,000
Montana De La Rosa: $6,000
Maycee Barber: $6,000
Lando Vannata: $11,000
Charles Jourdain: $6,000
Jordan Wright: $4,500
Marc-Andre Barriault: $6,000
Dwight Grant: $6,000
Sergey Khandozhko: $4,000
Ike Villanueva: $6,000
Tyson Pedro: $6,000
Cameron Else: $4,000
Aori Qileng: $4,000
Evan Elder: $4,000
Preston Parsons: $4,000
Marcin Prachnio: $6,000
Philipe Lins: $4,000
Dean Barry: $4,000
Mike Jackson: $4,000