UFC San Antonio Promotional Guidelines Compliance Pay & Bonus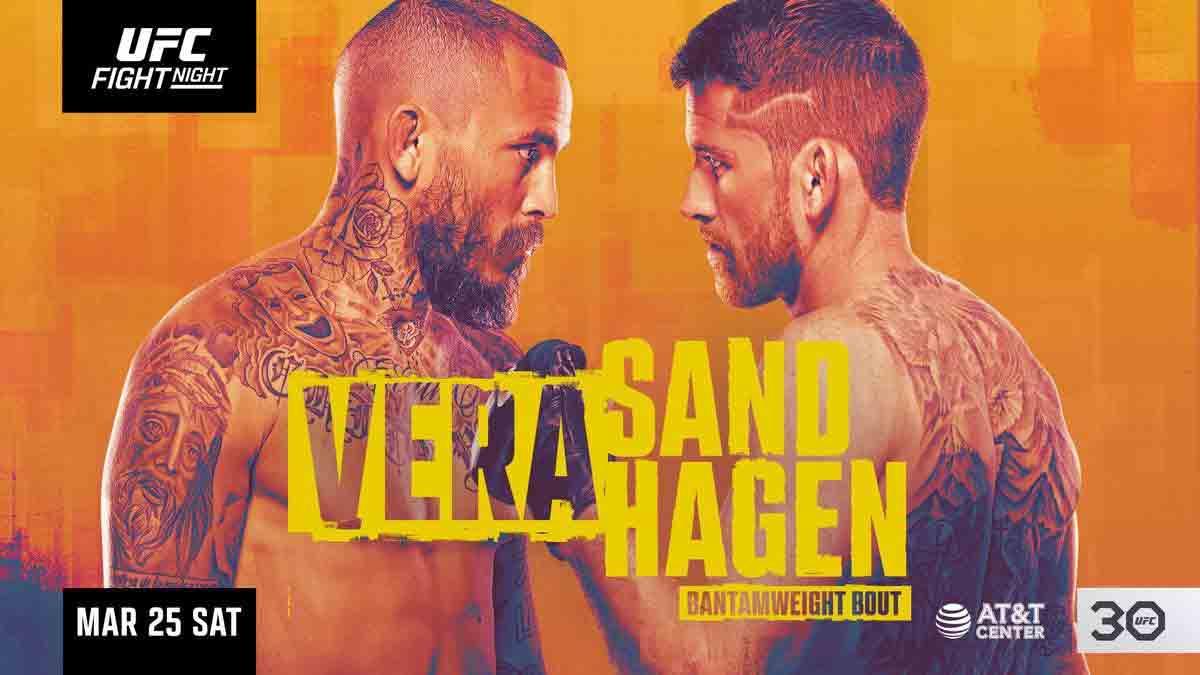 UFC San Antonio took place this Saturday, which saw Cory Sandhagen defeating Marlon Vera in the main event. The fighters from this event took home a compliance pay totaling $137,000. 
UFC also handed two Performance of the Night and Fight of the Night bonuses after the event. CJ Vergara vs Daniel Lacerda was rewarded with FOTN as Vergara defeated Lacerda via a second-round TKO. Both these fighters received additional pay cheques of $50,000. 
Daniel Pineda received the first Performance of the Night bonus for his second-round submission win against Tucker Lutz. The second $50K cheque was received by Nate Landwehr as he beat Austin Lingo via second-round submission. 
Promotional Guidelines Compliance Pay
Marlon Vera received the highest compliance pay despite losing in the headliner bout of the event. The promotional guidelines compliance pay is calculated based on the fighter's experience. Below is the entire list of the compliance pay of UFC San Antonio. 
Cory Sandhagen: $11,000
Marlon Vera: $21,000
Holly Holm: $11,000
Yana Santos: $6,000
Albert Duraev: $4,000
Chidi Njokuani: $4,500
Daniel Pineda: $11,000
Tucker Lutz: $4,000
CJ Vergara: $4,500
Daniel Lacerda: $4,500
Victor Altamirano: $4,000
Vinicius Salvador: $4,000
Nate Landwehr: $6,000
Austin Lingo: $4,500
Andrea Lee: $6,000
Maycee Barber: $6,000
Lucas Alexander: $4,000
Steven Peterson: $6,000
Trevin Giles: $11,000
Preston Parsons: $4,000