Sean Strickland Anticipated Luke Rockhold to Withdraw from UFC 268 Bout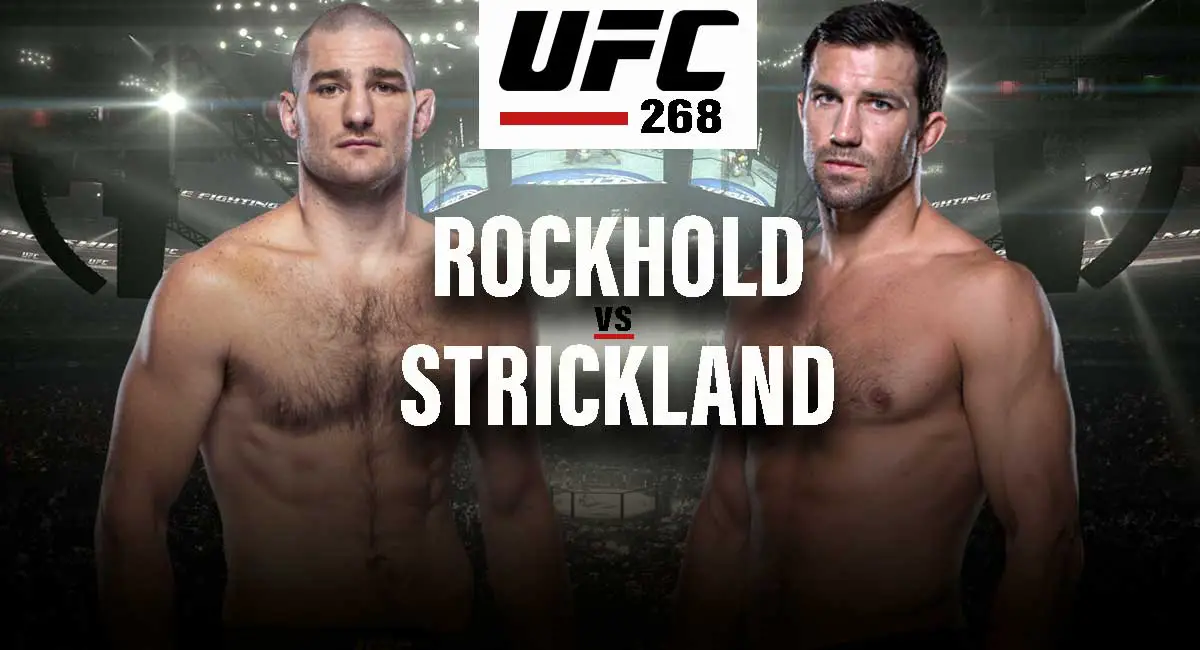 Sean Strickland isn't surprised at all that Luke Rockhold withdrew from his scheduled bout at UFC 268 as he already anticipated him to do the same.
On Monday, Rockhold announced that he sustained a back injury and due to that he wouldn't be able to compete on November 6 at UFC 268 against Sean Strickland. 
Strickland took to his Instagram handle and stated that he already knew that Rockhold wouldn't be going to make it. He even stated that no one is surprised by this withdrawal. 
Strickland and Rockhold trained together at RVCA Training Center in the past. Sean Strickland mentioned this as well and revealed that he sparred with him once and almost put him out. Rockhold didn't even complete the second round and walked out of the gym. So, he expected him to pull out of UFC 268 as well. 
It is still unknown whether UFC will postpone Sean Strickland vs Luke Rockhold or will Strickland get a new opponent at UFC 268.
Several fighters have already volunteered to replace Rockhold at UFC 268 and one among them is Brendan Allen. He only lost one match inside the octagon and that came against Sean Strickland in November 2020.