Leon Edwards vs Jorge Masvidal Booked for UFC 269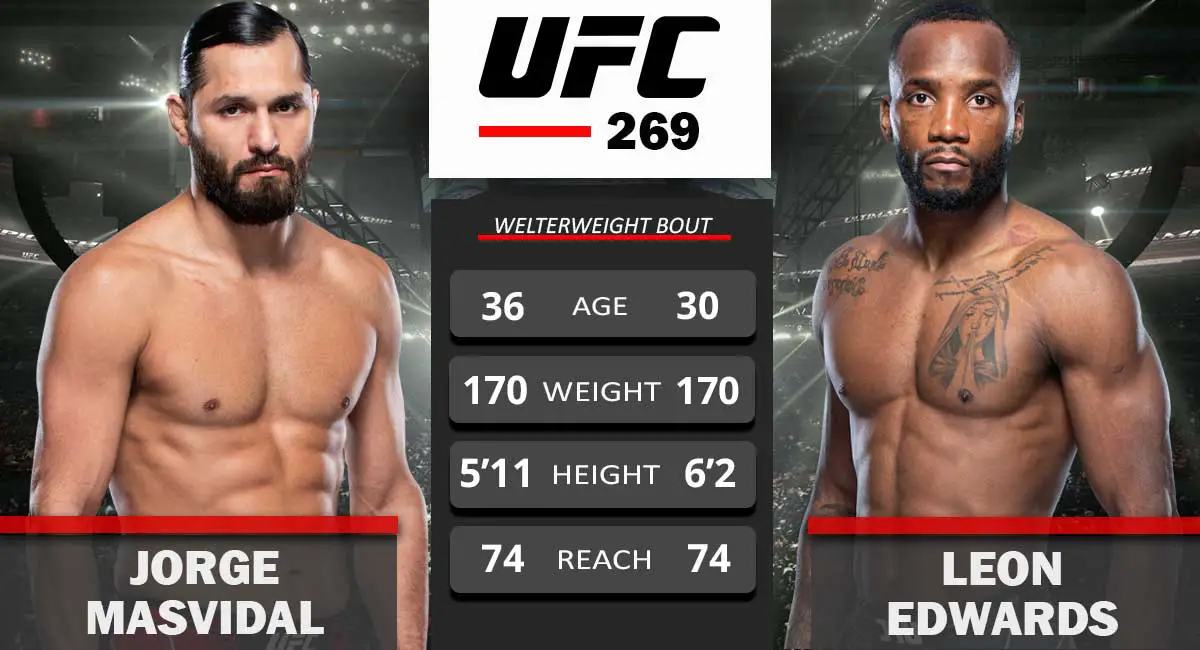 The match card of UFC 269 gets even more exciting as now it will also feature a grudge match between Leon Edwards and Jorge Masvidal more than two years after their backstage incident. 
Hunter Campbell, the chief business officer of UFC told ESPN that both Edwards and Masvidal have agreed to the welterweight fight verbally but the contracts are yet to be signed. 
Leon Edwards vs Jorge Masvidal is very personal for both the fighters. Back in March 2019, during a UFC Fight Night event in London, Masvidal punched Edwards in the face after the latter interrupted his post-fight interview.
This match takes two years in the making. Edwards called out Masvidal after their encounter, but did not receive an answer. The discussion about the fight started last month again, and Edwards wanted the fight to take place in December itself.
"Rocky" is currently on a nine-fight winning streak and is a prime candidate to challenge for the welterweight championship title shot. If he defeats Masvidal, Edwards reportedly does not want to miss out on a title shot against the winner of Kamaru Usman vs Colby Covington at UFC 268.
On the other hand, Jorge Masvidal already tried to capture the gold two times but failed to defeat Kamaru Usman in both fights. He first lost to Usman at UFC 251 with a unanimous decision after becoming a last-minute replacement at UFC 251. Masvidal got another shot at Usman at UFC 261 but lost via KO in the second round.
After adding Jorge Masvidal vs Leon Edwards to UFC 269, UFC has shifted the flyweight title bout between Brandon Moreno vs Dieveson Figuereido to UFC 270 to avoid overloading UFC 269.
UFC 269 will take place on December 11 and will be headlined by a lightweight championship bout between Charles Oliveira and Dustin Poirier. The official venue and location for this event are yet to be announced.