Dricus Du Plessis Out of UFC 269 Bout Against Andre Muniz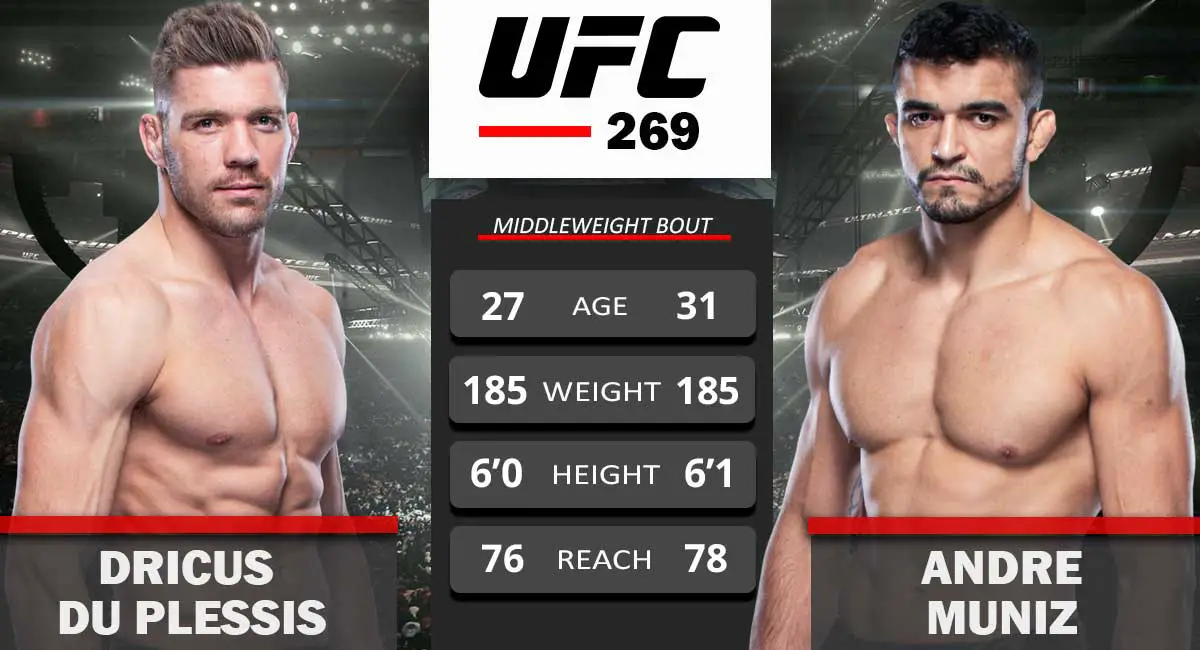 According to the latest reports, a much-anticipated bout between Andre Muniz and Driocus Du Plessis will not take place at UFC 269 anymore as the latter is ruled out of this match due to an injury. 
MMA Fighting confirmed this news with several people with knowledge. They confirmed that Plessis had to withdraw from this fight due to an injury. However, the details of his injury haven't been disclosed yet. 
Both Plessis and Muniz are still undefeated in the UFC. Muniz recently got a submission victory over Jacare Souza at UFC 262 that updated his record to 3-0.
On the other hand, Dricus Du Plessis is 4-0 in the promotion and got victories over the likes of Markus Perez and Trevin Giles. 
Currently, UFC is looking for a replacement for Plessis. It is likely that Ander Muniz will compete at UFC 269 on December 11. The fans can expect the promotion to reveal his new opponent very soon.