Video Highlights: Della Maddalena Knocked Out Ramazan Emeev at UFC 275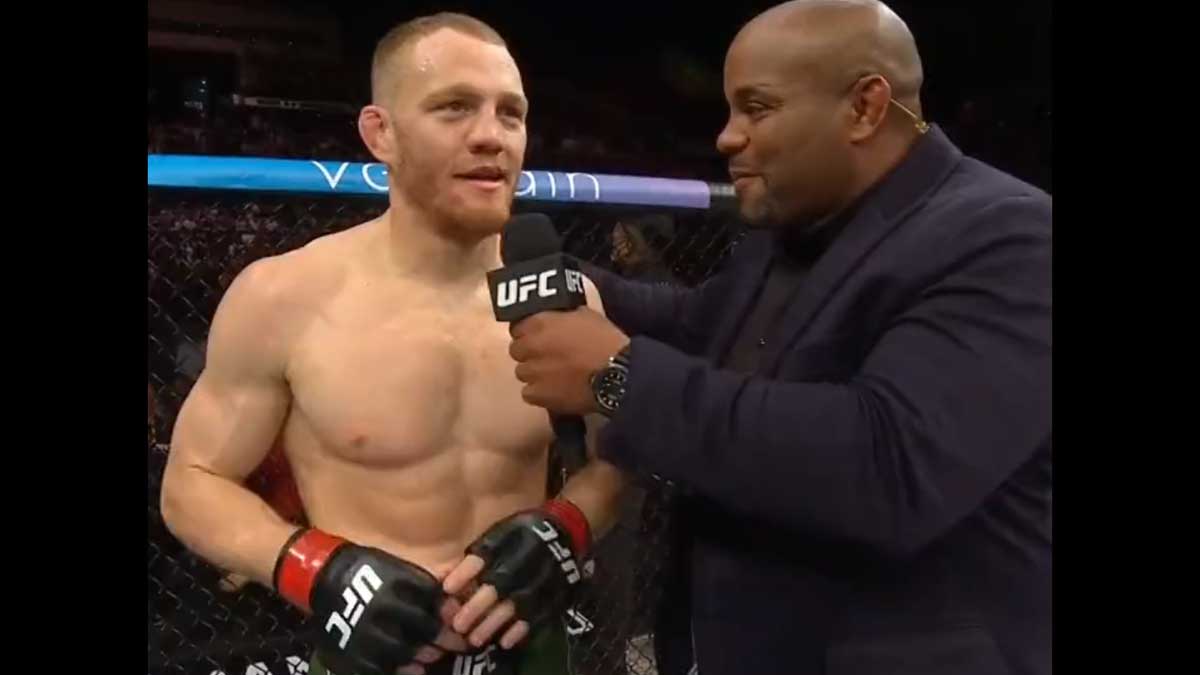 The main card of UFC 275 started with a bang as Jack Della Maddalena knocked out Ramazan Emeev in the first round of the bout.
Emeev entered the octagon with a burn on his torso which is quite odd. Emeev went for an early D'Arce choke but Maddalena managed to get out of it. 
After that, Jack Della Maddalena landed a big knee to the head of Emeev which is followed by a big body shot. It was enough to tense up Emeev and then Della Maddalena finished him off with a couple of punches. 
The match got stopped at 2:32 of the very first round. The crowd was behind Jack Della Maddalena when he finished off Ramazan Emeev with a combination of strikes. 
Below you can see the video highlights of Jack Della Maddalena vs Ramazan Emeev at UFC 275.