Ariane Lipski vs Priscila Cachoeira Added to UFC Vegas 59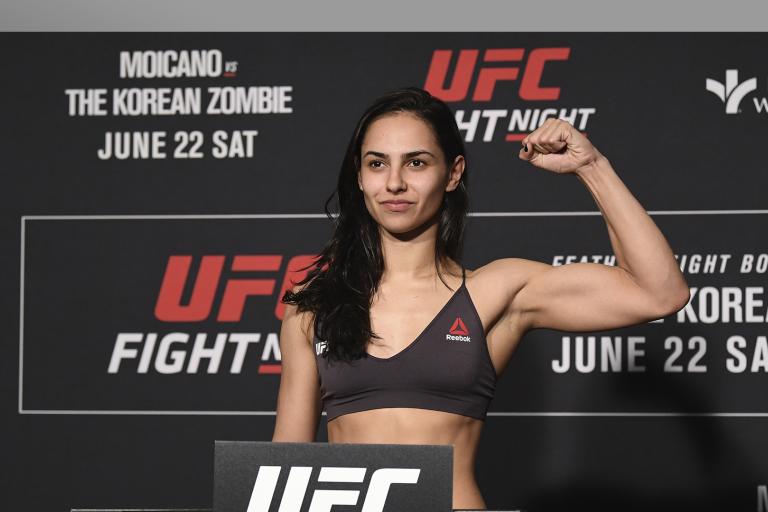 According to the latest reports, Ariane Lipski vs Priscilla Cachoeira women's flyweight bout has been added to the match card of UFC Vegas 59. 
MMA Fighting was the first one to report this news which was later confirmed by several sources. Now, it is certain that these flyweights will collide at the UFC event on August 6 later this year. 
Ariane Lipski is a former KSW flyweight champion who made her UFC debut back in 2019. Since then, she has won and lost three matches so far. She is coming off a decision victory against Mandy Bohm. 
On the other hand, Priscila Cachoeira has only lost one out of her last four matches. She is coming off a decision victory against Ji Yeon Kim. 
Both these women won their last bouts, and hence they must be looking forward to keeping the winning momentum when they enter the octagon on August 6 at UFC Vegas 59.