Takuma Inoue Gets Unanimous Decision Over Furuhashi, Video Highlights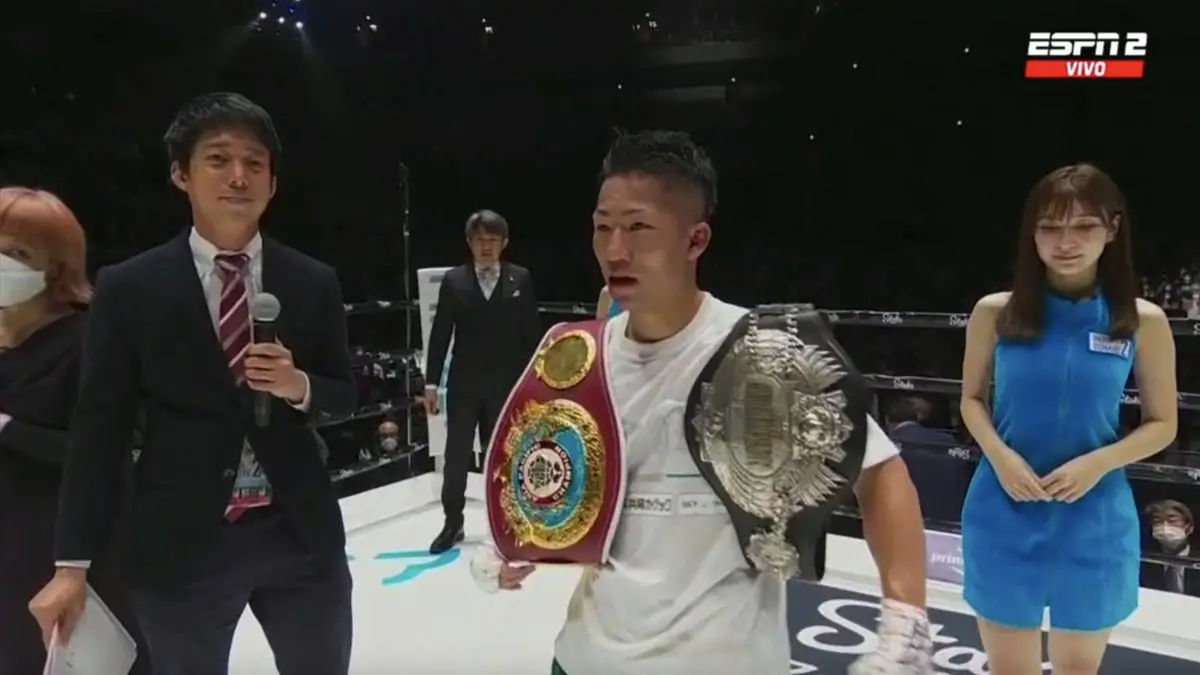 Takuma Inoue's counter-punching has got him another win against Gakuya Furuhashi on the Inoue vs Donaire II undercard.
Furuhashi did a lot of good work in each and every round but Inoue was able to showcase his skill to counter on important moments in the fight to get a unanimous decision win with scores of 120-108, 120-108 & 119-109.
Takuma dominates the first three rounds despite Furuhashi being able to push him to the ropes again and again. Inoue depended on his counter punching as Furuhashi tried to keep up with intensity. Furuhashi improved late in the third round as both fighters ended the round with 12 power punches. Furuhashi started the fifth round by unloading relentlessly on the body. Inoue, however, stunned him again with a left hook and some straight jabs.
Inoue tested Furuhashi with some body shots in round six. Furuhashi drew a warning from the referee for a low blow as he also tried to land more body shots. In the seventh round, Inoue was hit by another low blow which led to a 15-second break. Inoue was able to escape much damage in the corners as he was able to fire his own shots. Inoue continued to land uppercut after uppercut in round 8 all over the body. But Furuhashi continued to come forward.
The duo brawled back and forth late in round eight. Inoue was once again ready with counter uppercuts in round nine but Furuhashi also continued to unload on Inoue near the ropes. The tenth round was probably the best round for Furuhashi as he was able to rally to unload on Inoue all over the body. Inoue tried to stay more in the middle and was able to land more uppercuts on the body. The story of back and forth brawl continued in the final rounds also.
Watch the video highlights from the bout below: