WWE SmackDown Results August 5, 2022, Live Updates, Highlights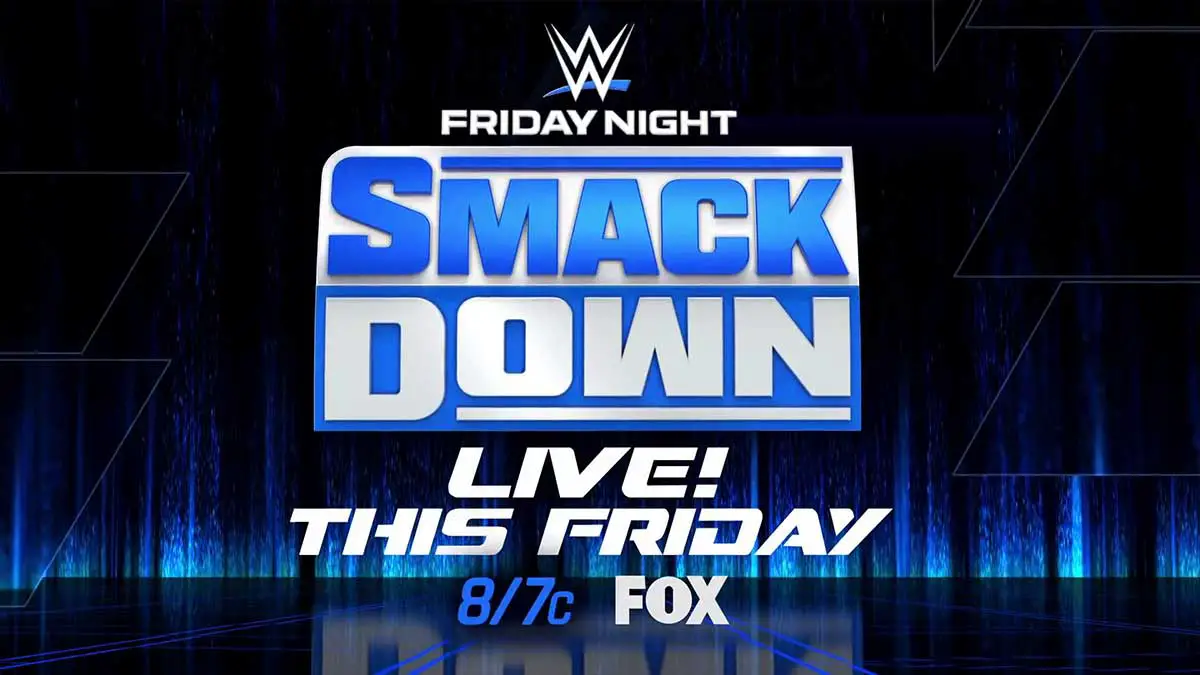 Welcome to the WWE SmackDown Results live blog for August 5, 2022 episode which will continue to deal with the fallout from SummerSlam event this past week.
After a solid RAW episode earlier this week, the expectations with SmackDown are also high. Undisputed WWE Universal Champion Roman Reigns will address Drew McIntyre as the build-up for Clash at the Castle starts.
Shinsuke Nakamura will face Ludwig Kaiser to battle for a shot against Intercontinental Champion Gunther. We will know the next contender for SmackDown Liv Morgan as 7 women battle in a Guantlet match. Who will be the next challenger for The Usos and whether New Day vs The Viking Raiders rivalry will continue? Find out here.
Tune in to get all WWE SmackDown results from the August 5, 2022 episode with live updates, winners, highlights, and videos.
Live Updates
We get an extensive recap of SummerSlam to open the show. We go live and see The Usos pull out of an SUV and Roman Reigns coming out of another one in the parking lot.
Pat McAfee then narates a recap of the finish of his match against Baron Corbin and how he kicked Happy Corbin in the balls. Corbin is watching this recap from backstage. Some roster members are laughing at him. Ricochet tells Corbin that Karma is a bi*ch. Corbin replies that he will wipe his smile of his face. Ricochet challenges him for a match right away. Ricochet and Corbin make their entrances.
Happy Corbin vs Ricochet
They lock up and Corbin throws Ricochet to the corner. Ricochet goes to the apron and nails a gamengiri. He blocks End of Day and hits an enzuigiri to send him to the floor. Ricochet hits a suicide dive. Back to the ring, Corbin runs him over with a clothesline. Corbin hits a big punch in the corner. Ricochet fires back with some body shots. Corbin drops him with a back elbow again before whipping him from corner to corner.
Ricochet goes for a springboard but a hook drops him. Corbin shushes the crowd when they start chanting McAfee's name. Ricochet catches him with a stomp on the ropes. Ricochet hits more kicks to keep him on the floor. Corbin hits a back body drop to send him into the ring post and takes us to a break.
Corbin has Ricochet in a chinlock. Ricochet hits a couple of shots before Corbin drops him with a back body drop for a two-count. Ricochet hits body shots, knee strike, springboard back elbow, back splash, flying clothesline and standing shooting star to get a two-count. Corbin picks him up and hits a neckbreaker to get a close two-count. Ricochet gets a two-count with a headscissors takedown.
Corbin hits Deep Six to get a two-count. Corbin takes Ricochet to the top. Ricochet tries to counter with a sunset flip but Corbin pulls him back and throws him to the apron. McAfee distracts Corbin as he gets up from the commentary table. Ricochet trips him to the ropes. He hits recoil to set up and hit Shooting Star Press to get the pin.
Winner – Ricochet
A ball is thrown into the ring. Ricochet throws it to Pat McAfee, who autographs it and kicks it into the crowd.
---
Sami Zayn knocks on Roman Reigns' door as we cut to a break.
The Usos come out of Roman's room to talk with Sami. Sami asks how is Paul Heyman as he did not reply to his text about meeting Roman. The Usos stop him and say now is not a good time. They will let him know when Roman wants to talk.
---
We go to a replay of the controversial finish to Liv Morgan vs Ronda Rousey match and how Ronda ended up attacking Liv and the referee after the match.
Shinsuke Nakamura vs Ludwig Kaiser – Nakamura gets IC Title Shot with Win
Kaiser starts with an arm wrench and transitions to a chinlock. He hits some elbows to Nakamura's head. He hits more kicks at Nakamura in corner. Gunther continues to fire instructions from the floor. Nakamura turns it around in the corner with kicks of his own. Nakamura hits a knee, kicks and an enzuigiri. He hits a leg drop to get a two-count. Kaiser hits an uppercut. Nakamura hits a running knee to knock him to the floor. Kaiser hits a suplex to take us to a break.
Nakamura puts Kaiser on the ropes as we return and hits a kick on the back of the head. He hits a sliding German suplex next. Nakamura goes to argue with Gunther on the floor. Kaiser hits a dropkick on the ropes. Nakamura hits back with a running knee. Kaiser cuts off Kinshasa with an uppercut to get a two-count. Kaiser hits a modified suplex to get another two-count. Gunther continues to fire instructions from the floor. Nakamura counters with an armbar. Kaiser breaks it with a kick. Nakamura hits an enzuigiri and then nails him with Kinshasa to get the pin.
Winner – Shinsuke Nakamura
Kofi Kingston is interviewed backstage and is asked about Xavier Woods. Kofi says Woods is recovering and will be back soon. Kofi says it is time for him to get payback on The Viking Raiders for what they did to Woods because New Day rocks.
---
Sami is still outside Roman's room. The Usos come out and ask him if can take care of the graphics, music and other things for Roman's entrance.
Gauntlet Match for #1 Contender for SmackDown Women's Championship
Aliyah vs Sonya Deville
Aliyah hits a shoulder block after a chinlock to start. Deville hits back with an elbow and a running knee. Sonya puts on a chinlock. Aliyah breaks free with a jawbreaker. She hits a springboard crossbody to get a two-count. Sonya hits Deville's Advocate to get the pin to eliminate Aliyah.
Sonya Deville vs Raquel Rodriguez
Raquel rams Sonya into the corner. Sonya hits her with a chop block and then hits her with a bulldog to get a two-count. Sonya has Raquel in a chinlock. Raquel gets to her feet and Sonya slams her back to the mat. Raquel hits a sideslam and a back elbow. Raquel drops Sonya on the turnbuckle and hits a spinning elbow drop. Raquel hits a Gigoda bomb to get the pin to eliminate Sonya.
Raquel Rodriguez vs Shotzi
Shotzi enters as we cut to a break.
Shotzi is in control as we return from the break. Shotzi puts on body stretch. Raquel counters with fallaway slam. Raquel hits an spinning elbow drop and then hits Gigoda bomb again to get the pin on Shotzi.
Raquel Rodriguez vs Xia Li
Xia Li enters for the match. She hits a series of kick and a dropkick to bring Raquel down. She kicks on Raquel's leg. More kicks to the leg follow. Li puts on a single leg Crab for a while and Raquel has to get to the ropes. Li continues with her unrelentless kicks. Raquel takes down her down and slams her to the mat. Raquel hits the elbow drop once again and hits Gigoda bomb to get the pin.
Raquel Rodriguez vs Natalya
Natalya also goes after the knees. Raquel tries to fight back but Natalya continues the assault on the legs. She goes for the sharpshooter but Raquel blocks it by going for the ropes immediately. Natalya puts on a leg lock. Raquel nails her with a punch. She hits a deadlift vertical suplex to get a two-count. Natalya puts on the sharpshooter and Raquel reaches the ropes. Natalya unloads in the corner. Raquel picks her up from the corner and drops her with Gigoda bomb to get the pin.
Raquel Rodriguez vs Shayna Baszler
Shayna Baszler enters as the last participant. We cut to a break.
Shayna is working on Raquel's leg. She starts focusing on Raquel's arm now. Raquel pushes her away. Shayna takes her down to the mat for a two-count. Raquel hits punches to midsection. Shayna goes for a choke. Raquel throws her to the corner and hits a corner splash. Shayna counters the elbow drop and puts on Kirafuda clutch. Raquel struggles and seems to be fading. She rolls up from the ropes for a pin attempt. Shayna rolls her over for a pin attempt of her own and gets the three count.
Winner – Shayna Baszler
Shayna poses in the corner and stares down at Liv Morgan who is at ringside.
---
Sami returns outside Roman's room. He tells the Usos that he has taken care of graphics, music and other things for the entrance. Sami again asks to meet Roman. Jimmy tells him that it is not happening. Sami gets angry and asks if he is not part of the group. Jey shouts back at him and tells him that they will ask him to remove his shirt he tries to pull around his weight. We cut to a break.
The Viking Raiders(Erik & Ivar) vs Jim Mulkey & Tommy Gibson
Erik starts the match and takes down both opponents in quick succession. Ivar comes in and Erik drops him on one of the opponents. Some corner splashes follow. The Vikings continue to dominate with quick tags and big moves. They hit the double powerbomb to get the pin.
Winners – The Viking Raiders
The Vikings pose in the ring after the match. Kofi runs out with a kendo stick and hits The Viking with it viciously, forcing them to run away. Erik shouts at him, "You are a dead man," from the floor. We cut to a break.
Erik vs Kofi Kingston
Kofi unloads with quick shots in the corner. Erik counters and nails Kofi with a ripcord knee. Kofi hits more quick shots before Erik runs him over with double ax handle. Kofi hits a jawbreaker, hits an enzuigiri and a crossbody from the top to get a two-count. SOS is blocked before Erik hits an Urinage to get a two-count himself. Erik hits a knee to the back of the head. Kofi counters with a dropkick. Erik is sent to the floor and Kofi hits him with a suicide dive. Ivar tries to attack Kofi with kendo stick but Kofi nails him with a dropkick. Erik attacks Kofi from behind and takes Kofi back to the ring. Kofi counters with a roll-up to get the pin.
Winner – Kofi Kingston
The Clock is Ticking!
Roman Reigns makes his entrance with The Usos. Roman says he can come out and brag about his accomplishments. But, he wants to talk a few things before that. He says he hates Brock Lesnar but he respect that man, still hating him. He hates Lesnar because he tried to kill wiseman Paul Heyman.
Roman is cut off with Drew McIntyre's music. Drew says these people have heard enough and he wants his hands on Roman. He ask the crowd if they want him to beat up Roman. Drew removes his shirt and walks down the ramp. Suddenly, some music hits and the screen goes black and white. Drew turns to see someone standing on the entrance. He gets attacked from behind and is sent to the steel steps. It is Killer Kross who is attacking Drew. Roman and the Usos just watch all this unfold in front of them. Scarlett puts an hour glass in front of Roman in the ring and turns it around to start the clock. Kross signals to Roman that his time is coming. The show goes off the air.