WWE Announces More Content for Free Tier WWE Network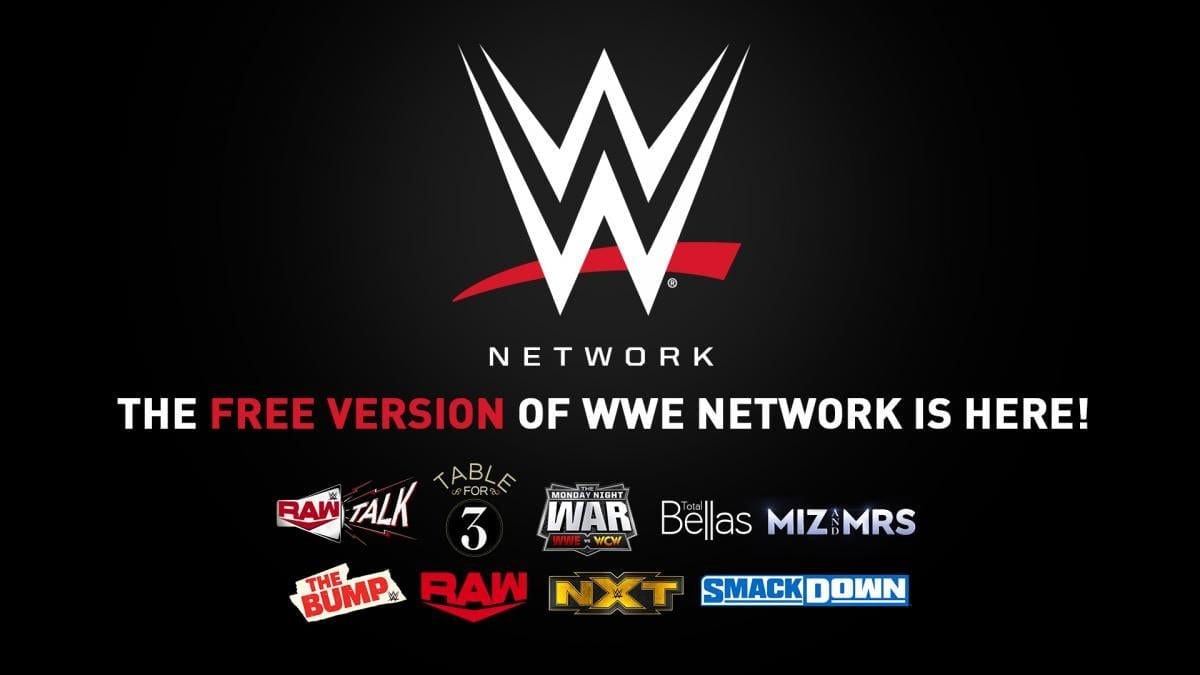 WWE has announced free tier for its WWE Network streaming service which will include the recent episodes of WWE RAW, SmackDown, & NXT along with more series.
The tiered system for WWE Network has been in work ever since WWE redesigned its streaming service last year. At the time, George Barrios, Co-President of WWE, announced that the service will likely have three tiers in the future with free, regular and premium tiers.
Many titles were added to free tier at the time while the regular tier continued as usual. The premium tier was said to be in work with 4k content and more new content, with a higher price than regular tier. More services like free shipping of WWE merchandise and ticketing related services were also said to be in work for the premium tier.
Today, WWE once again announced more shows for the free tier including some of their original series like Monday Night War, Table for 3 and others. A new show, RAW Talk, is also announced following Monday Nights RAW episodes. It is also rumored that Talking Smack could also make its return on Friday Nights.
Additionally, the company has announced that recent episodes of RAW, SmackDown and NXT will also be available on the network. However, there is little clarity over when the new episodes will be available going forward. Selected WWE PPVs and NXT Takeover shows will also with the free service now.
The company is claiming around 15,000 titles will be available under the free tier now. The full list published by WWE is as followed:
Recent episodes of WWE's flagship programs Monday Night Raw, Friday Night SmackDown and NXT
Select historical WWE pay-per-views and NXT TakeOver events
New shows including Raw Talk following Raw every Monday. Also rumored is Talking Smack on Fridays after SmackDown.
WWE Network Original series like Monday Night War, Ride Along, Table for 3, Photo Shoot, Story Time and others
Weekly WWE highlights, Top 10, WWE's The Bump, WWE Now, The Best of WWE and WWE Timeline
Earlier, WWE made more free content available before Wrestlemania 36 which then led to the highest signups on the streaming service during that weekend. All the WrestleMania events were available to watch at the time.