WWE Announces Saudi Arabia Deal For Mandatory 2nd Event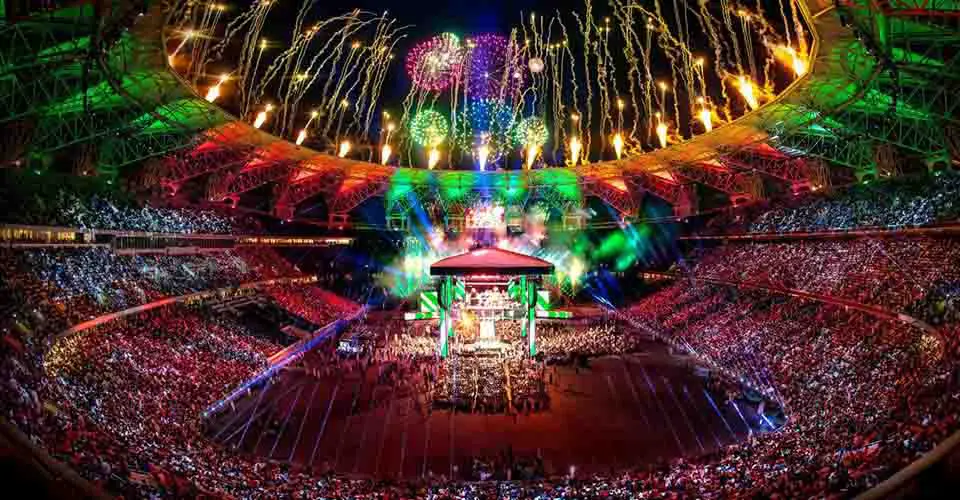 WWE had announced a new deal with Saudi Arabia's General Entertainment Authority which will see WWE adding a "second annual large-scale event" in the country.
WWE's earlier deal with the Saudi Arabian Government was to hold one event per year. These were the Crown Jewel PPVs in 2018 and recently in 2019 in the Riyad season. The Greatest Royal Rumble 2018 and Super Showdown 2019 were added to the benefit of both sides. Now, WWE is contractually obligated to hold two events per year in the country. WWE's announcement is as below:
The partnership between WWE and Saudi Arabia is at the forefront of the wrestling community for last week. Several WWE Superstars and staff members were left stranded for extra 24 hours due to some mechanical issues with their chartered plane. However, there are some rumors circulating that WWE staff was deplaned after the orders from Saudi Arabia Crown Prince Mohammad Bin Salman Al Asad.
WWE and Atlas Air earlier released the statements on Friday that mechanical issues caused the issue. Some WWE Superstars like AJ Styles and Natalya have come out to the side with WWE's story.