Undertaker & Goldberg Had Shouting Match at Super ShowDown 2019
After the match at Super ShowDown 2019 which was full of botches, Goldberg and Undertaker reportedly had a shouting match backstage afterward.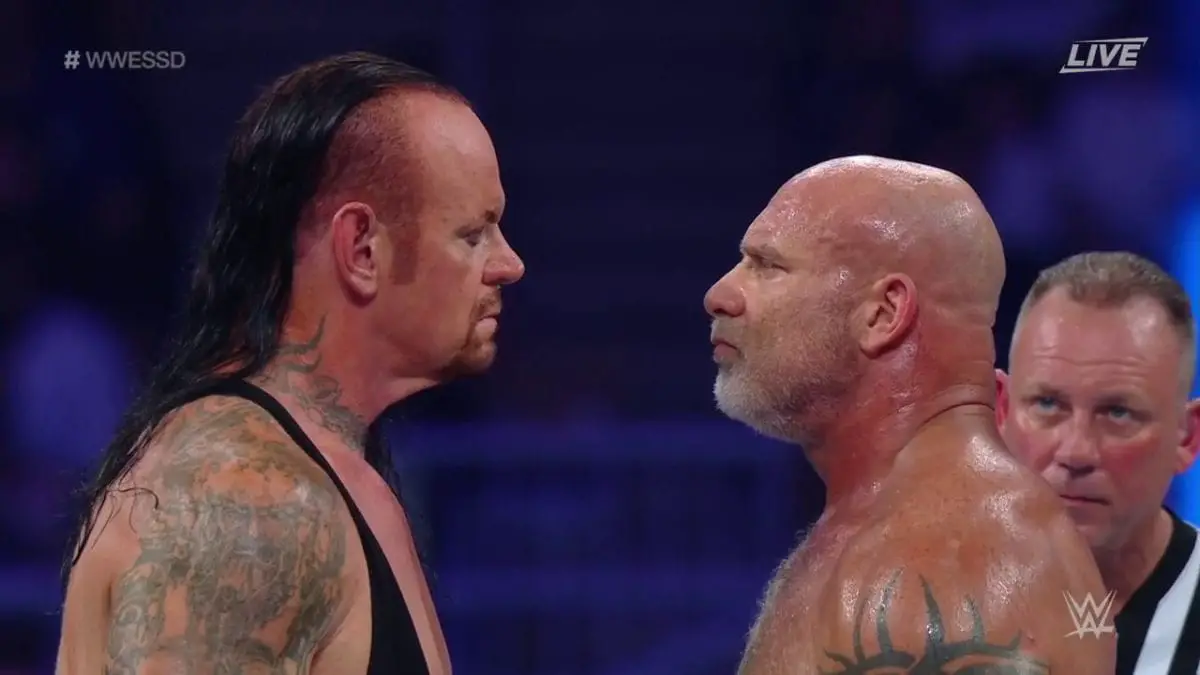 WWE Super ShowDown 2019 saw the two legends facing off in the ring for the first time in their career. It was always evident that they are well past their prime even before the match. The match did not end in the way most, including WWE, would have liked. Goldberg knocked himself in the post when attempting a spear and his head burst open. From that point on, the entire match became a drag.
Making matters worse was the fact that Undertaker delivered a Tombstone Piledriver and Goldberg's head slammed down into the canvas due to Goldberg sliding down unintentionally. Later, Goldberg attempted an unsuccessful Jackhammer, which also planted Taker on his head. Goldberg tried a Tombstone which was supposed to be reversal spot. But Goldberg's legs buckled and he dropped Undertaker.
Following the match, fans slammed both Superstars on social media before Goldberg responded over Twitter.
Brad Shepard reported that The Undertaker and Goldberg had a shouting match backstage after their contest was over. There were other reports also that Taker was not at all happy with Goldberg botching the jackhammer. Taker landed on his neck which could have resulted in a fatal injury.
Goldberg is also believed to have suffered a concussion during the match. Dave Meltzer confirmed this report during Wrestling Observer Radio, however, not adding too much.
It remains to be seen whether we will see Goldberg or The Undertaker wrestle again. Undertaker is definitely in WWE's plan further. But after this show, it will be hard to convince him to get back into the ring against another aging legend like Sting.
Not to say that Goldberg will return to the ring anytime soon.