The Sheild Reunites on WWE RAW After Roman Reigns Returns!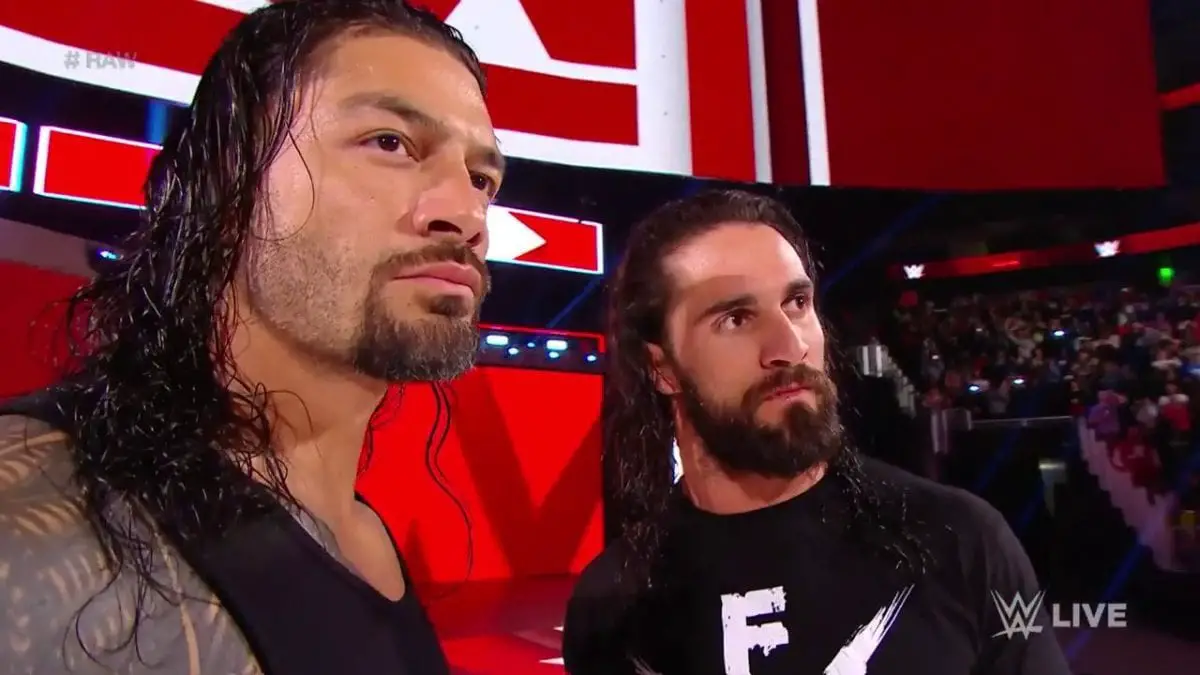 WWE teased the reunion of one of their most popular stable on last night's episode of RAW when Roman Reigns and Seth Rollins came out to save Dean Ambrose from an assault from other heels wrestlers. As per multiple reports in the media, they will formally reunite at the Fastlane event on 10 March this year.
Roman Reigns made an appearance on RAW after 4 months since relinquishing his WWE Universal Championship Title on 22 October last year when he announced his battle with Leukemia. Reigns announced that he is in remission from Cancer right now and will soon return to the ring while thanking the fans for their support. As he was heading back, Seth Rollins came out to give him a hug and welcome him back.
Later, Dean Ambrose interrupted Elias to challenge Drew McIntyre for a rematch from last week in a No Disqualification Match. Elias attacked Dean with the guitar but he was able to dodge the strike and hit dirty deeds on Elias. Later, Elias attacked Ambrose with a chair during his match against Drew McIntyre. The interference helped McIntyre to get the win. After the match, Baron Corbin and Lashley joined the attack on Ambrose until Roman Reigns and Seth Rollins came out to make the save. After taking down all the heels, Reigns and Rollins headed back and stopped at the entrance as Ambrose was just shown with a quirky smile, appreciative of the help.
Last night, just before the episode some reports emerge from the Ringside news and Sean Ross Sapp of Fightful, there are plans for a complete reunion at the Fastlane event which will take place on 10 March. This might be the last time the Sheild reunites before Dean Ambrose will leave WWE after Wrestle Mania this year.