WrestleMania 35: Seth Rollins vs Brock Lesnar Complete Storyline
This is the complete storyline for the Seth Rollins vs Brock Lesnar for the WWE Universal Championship Match at WrestleMania 35.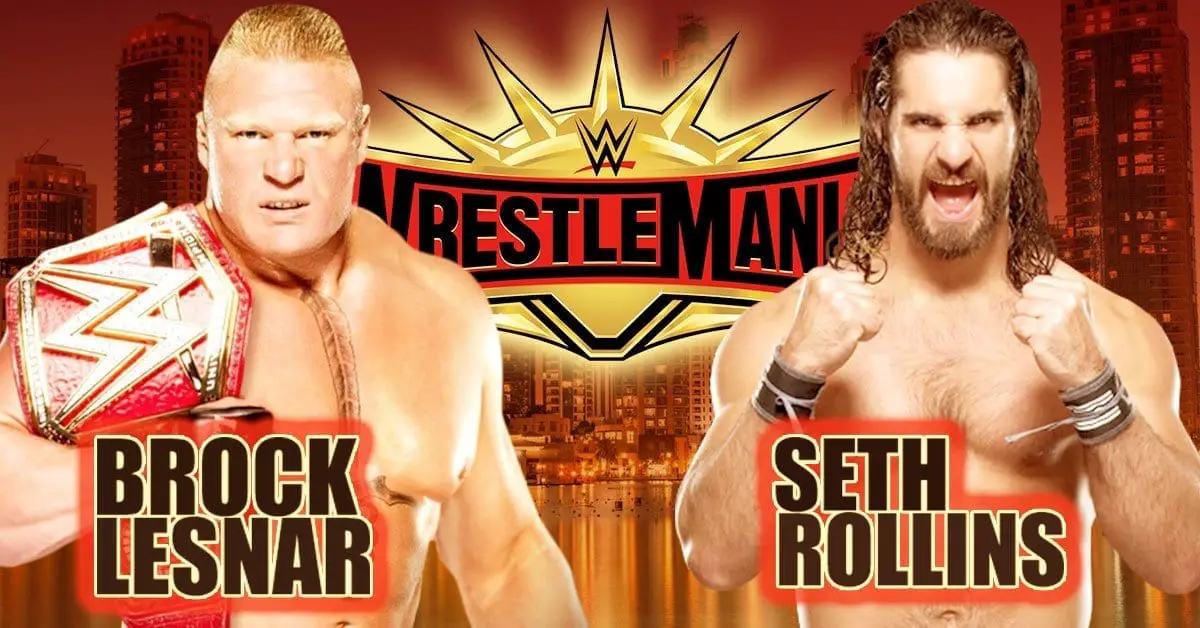 #1 Royal Rumble 2019: Seth Rollins won the Men's Royal Rumble Match to win the opportunity to choose a championship title match at WrestleMania.
#2 RAW- 28 January 2019: Triple H asked Rollins to choose between Brock Lesnar and Daniel Bryan his decision by the end of the episode. Rollins confronted Lesnar and made his intentions clear. Lesnar hit 6 F-5s on Rollins.
#3 Rollins' Promos: Throughout February and March, Seth Rollins engaged in the war of words with Lesnar's Manager, Paul Heyman and fans rallied behind him to end Lesnar's Championship reign.
#4 RAW- 18 March 2019: Lesnar made an appearance at RAW. During Rollins' match against Brock Lesnar, Lesnar caused a distraction which lead to Rollins losing the match.
#5 RAW- 25 March 2019: Rollins cut another promo with Paul Heyman where he vowed to enter the suplex city and burn it down!
#6 RAW- 1 April 2019: Rollins confronted Lesnar in the ring. They started brawling in which Rollins came on top after he hit Lesnar with the curb stomper.