Randy Orton's Royal Rumble Entry Announcement Ruins Andrade vs Mysterio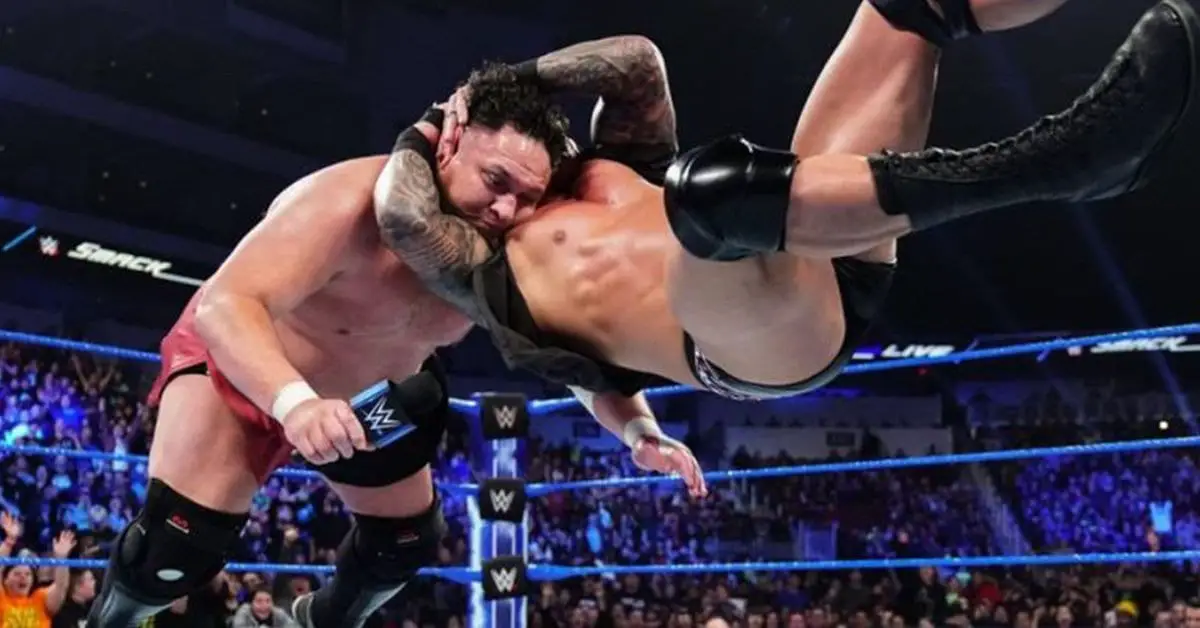 Another episode of SmackDown and another amazing match between Andrade and Rey Mysterio. But before Mysterio could pin Andrade after hitting a 619, the match was disqualified by an attack from Samoa Joe, who was trying to make a statement for Royal Rumble, only to be taken down by an RKO from Orton.
After fans could not stop raving over recent face-offs between Andrade and Rey Mysterio, they were booked for a Two out of Three Falls match on this week's SmackDown episode. In their match last week, Andrade was able to hit his finisher, hammerlock DDT, on Rey after a distraction by Zelina Vega. Vega was banned from ringside for this week's match but WWE had some other things in mind to prolong this rivalry.
As the match was reaching its culmination and Rey was about to land a West Coast Pop after a 619, Samoa Joe attacked him with a powerbomb on the apron. Joe, then, sent Andrade into the turnbuckles and locked Mysterio in Colqina clutch until he passed out. Joe picked up the mic and went on to warn other superstars of his Royal Rumble intentions. As cameras were zoomed onto him, Randy Orton appeared out of nowhere to hit RKO on him and end the show.
This segment served 2 purposes: prolonging an already exciting rivalry between Andrade and Rey Mysterio and announcing Orton for the Royal Rumble match. Interestingly, 3 of the 4 superstars involved in this segment, Joe, Mysterio, and Orton, were also part of the Fatal 4-Way match for no. 1 contender match for facing Daniel Bryan for the WWE Championship at Royal Rumble. And prior to that, Mysterio and Orton continued their long-standing rivalry for a few weeks at SmackDown. Expect more showdowns between this group in the future.