Omos Turns on AJ Styles, Match Set for RAW Next Week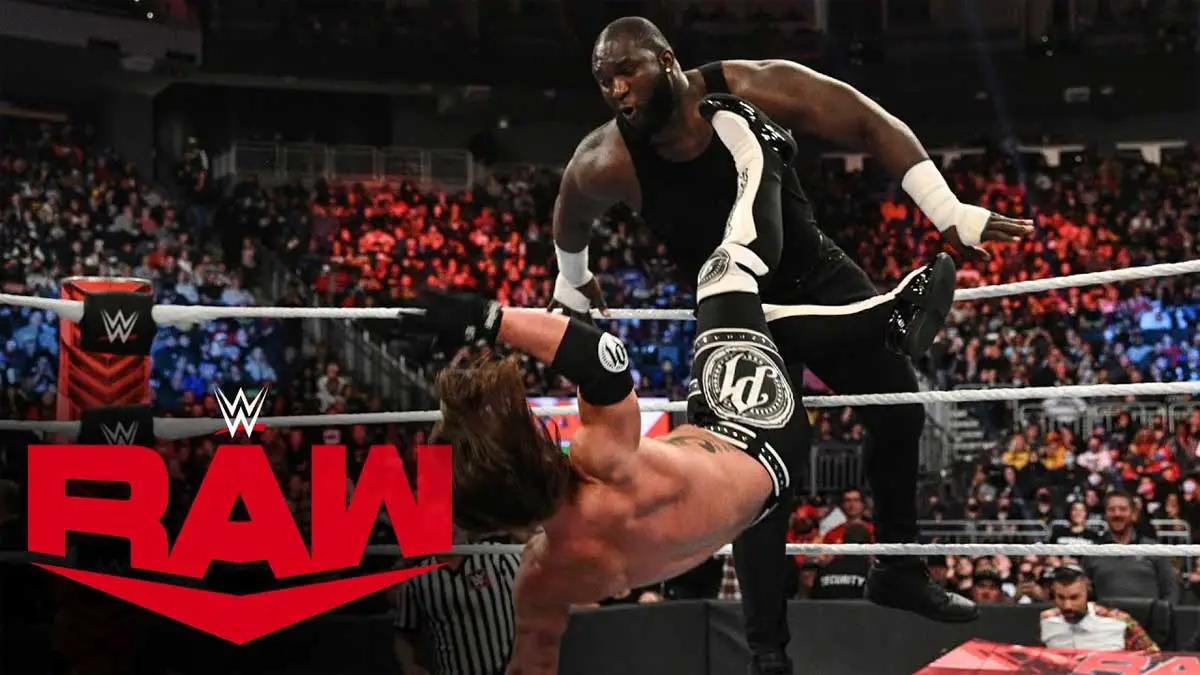 Omos turned on his tag team partner and mentor AJ Styles on WWE RAW this week.
The relationship between Omos and AJ turned sour in recent times. During their tag team match against the Street Profits, Omos ignored the referee's countdown and lost the match. AJ argued with Omos over this and there seemed to be some frustration on Omos' side.
They seemed to be getting on the same page last week, however, things got sour once again this week. AJ Styles and Omos appeared on the MizTV segment where Miz once again stirred the pot between the former RAW Tag Team Champions. AJ claimed that everything is fine between them but Miz claimed that Omos confided in him of his real thoughts.
Omos Dragged AJ on His Back?
Miz claimed that Omos is sick and tired of carrying AJ in this tag team and that Omos believed that AJ is holding him back and stopping him from realizing his full potential. AJ asked Omos if that is true, but before he could answer their opponents for the night- The Mysterios – came out.
During the tag team match, AJ tried to tag out, but Omos turned away. AJ got pinned with a surprise roll-up. After the match, AJ started arguing with Omos before they started a brawl. Omos managed to drop AJ on the mat and then stood over. The Giant then told AJ that the next time they see each other, it will be in a match against each other.
WWE Wanted to Breakup Team During Draft
There were rumours earlier that WWE wanted to break the tag team during the Draft this year. But, some officials were of the opinion that Omos is not ready for a singles run. It seems that those apprehensions are gone now as the tag team is finally broken.
Omos has been booked as a Giant until now and the same is expected to continue. However, it will be interesting to see how WWE handles his match against AJ Styles.
In a post-show update, WWE has now announced that AJ Styles and Omos will face-off in a singles match at WWE RAW next week.