GCW Gringo Loco's: The WRLD On Lucha 2022: Card, Date, Streaming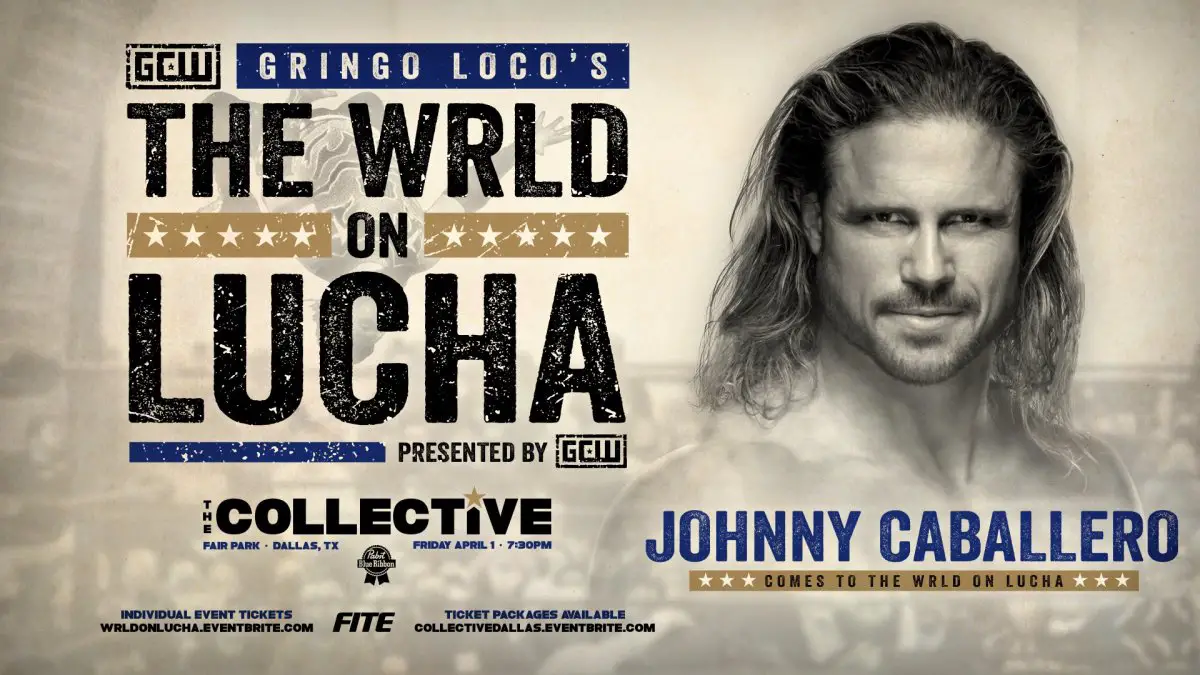 GCW Gringo Loco's The Wrld on Lucha event will air on April 1, 2022, from Fair Park in Dallas, TX. The event will feature Lucha Style wrestling matches and several luchadors along with other wrestlers.
Team Dorado will take on Team Gringo. Dr. Wagner Jr. will face Psycho Clown while Johnny Caballero will face Jack Cartwheel.
Keep reading for the complete details on GCW Gringo Loco's The WRLD on Lucha 2022 event.
EVENT INFO
Date: April 01, 2022
Time: 8:30 PM EST
Location: Fair Park, Dallas, Texas, US
TICKET
The tickets for GCW Girngo Loco's: The WRLD on Lucha event are available to buy with ticket prices from $30 to $80 at the below link.
HOW TO WATCH
GCW Girngo Loco's: The WRLD Lucha event will live stream on Fite TV. More details will be added once the show is listed on the website.
MATCH CARD
| No. | Matches | Stipulation | Winner |
| --- | --- | --- | --- |
| 1 | Dr. Wagner Jr. vs Psycho Clown | Singles Match | Dr. Wagner Jr. |
| 2 | AR Fox vs Ninja Mack | Singles Match | AR Fox |
| 3 | Team Laredo (ASF, Laredo Kid & Rey Horus) vs Team Gringo (Abismo Negro Jr., Demonic Flamita & Gringo Loco) | Six Person Tag Team Match | Team Gringo |
| 4 | Sadika vs Pagano | Singles Match | Pagano |
| 5 | Octagon Jr. vs Golden Dragon vs Shane Mercer vs Drago Kid vs Chris Carter vs Aeroboy | Six-Way Scramble Match | Shane Mercer |
| 6 | Psicosis vs Tony Deppen | Singles Match | Tony Deppen |
| 7 | Johnny Caballero vs Jack Cartwheel | Single Match | Johnny Caballero |