Clash of Champions: Fiend Attacks After Seth Rollins Retains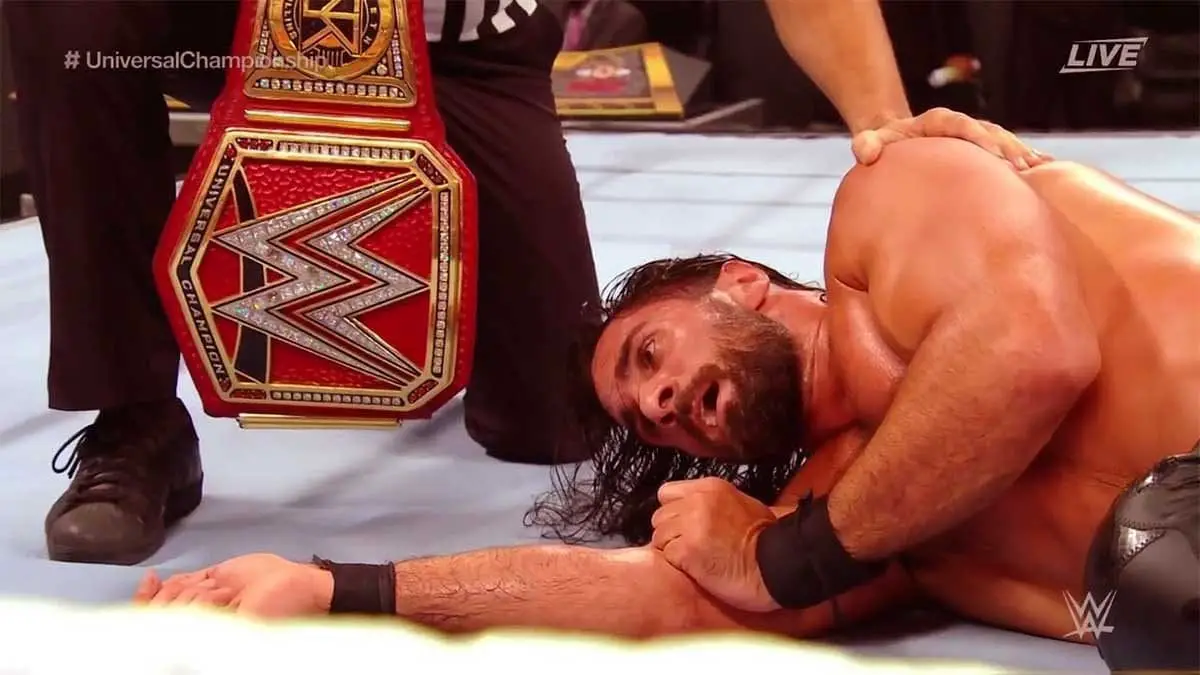 Seth Rollins was able to retain WWE Universal Championship Title against Braun Strowman at Clash of Champions 2019 but was subjected by an attack from the Fiend afterward.
Seth Rollins and Braun Strowman were the RAW tag team champions before the Clash of Champions started. However, an inadvertent push from Strowman led to Rollins getting pinned in their tag title defense against Robert Roode and Dolph Ziggler. Braun Strowman was obviously pretty mad about Rollins getting pinned, not taking his mistake in the account.
A pissed Strowman proved to be a much more daunting task for Seth Rollins than he would have imagined when they faced off in the main event of the Clash of Champions. First of all, Strowman dissed out a brutal punishment on Rollins throughout the match. Tossing him around the ring, running tackles, and even a frog splash off the top were some of the moves that were proving to be too good for Rollins.
You spoke too soon. #WWEClash #UniversalChampionship @BraunStrowman @WWERollins https://t.co/ymsBetQRGn pic.twitter.com/QjZYjqrCLW

— WWE (@WWE) September 16, 2019
However, as they built towards the finish, Rollins hit three back to back Stomps. But each time, Strowman was able to kick out of the pin. In disbelief, Rollins went for the fourth stomp but Strowman lapped him up. As Strowman went for the power slam, his knees gave up and Rollins hit the pedigree and a stomp to get the pin finally.
Rollins celebrated his win and reached the ramp. And just when fans were about to turn off(even the end credits started rolling out), the lights went off suddenly. This would have meant only one thing as the Fiend appeared on the ramp. He hit Rollins with Sister Avigail and the Mandible claw to close out the show. The Fiend was already being advertised for the Universal Championship match at Hell in a Cell. This attack would probably lead to the same direction.
See you in Hell, @WWERollins. #WWEClash #TheFiend #HIAC @WWEBrayWyatt pic.twitter.com/gfn9JG0x8s

— WWE (@WWE) September 16, 2019