Strowman Retains Title Over Bray Wyatt At Money in the Bank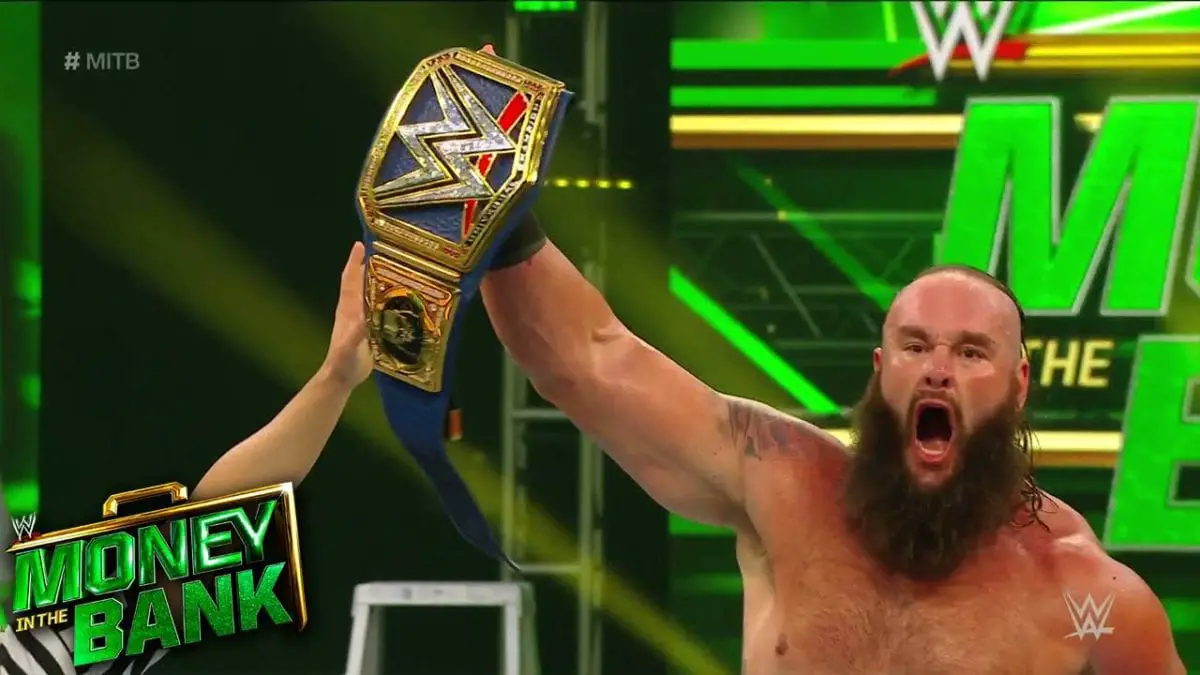 Braun Strowman retained the WWE Universal Championship against Bray Wyatt at WWE Money in the Bank 2020 PPV.
Bray Wyatt entered the match in sweater vest, goofy version from Firefly Fun House. Strowman ran over him in the initial few minutes. Bray got the hold of the match when Strowman charged at him at the ringside and Wyatt countered by sending him over the announce table. Wyatt would go on and hit Sister Abigail in his second attempt but could not get the pin.
Strowman came back in the match with a chokeslam and his signature shoulder tackles. Wyatt caught Strowman with a kick as he was returning to the ring. Strowman reappeared after a few seconds and had the Black Sheep mask on from his Wyatt Family days. This prompted Wyatt into thinking that Strowman has joined him again.
However, Strowman stomped on the mask after Wyatt became complacent and hit him with the running power slam to get the pin. Wyatt was left in the ring ruining the moment as we saw some flashes of the Fiend across on the screen. An Indication that the next time Strowman might not face Wyatt, but The Fiend.
Earlier, Bray Wyatt interrupted Braun Strowman after his match against Shinsuke Nakamura at SmackDown. Wyatt expressed his desire to get his title back that he had earlier lost the Universal Championship to Goldberg. Goldberg, in turn, then lost it to Goldberg at WrestleMania.
During the build-up, Bray played into Strowman's history from Wyatt Family days and reminded him how he betrayed the stable. Strowman kept discarding his mind games, and then cleverly used that element during his title defense at Money in the Bank.