Becky & Charlotte to Challenge Kabuki Warriors in TLC Match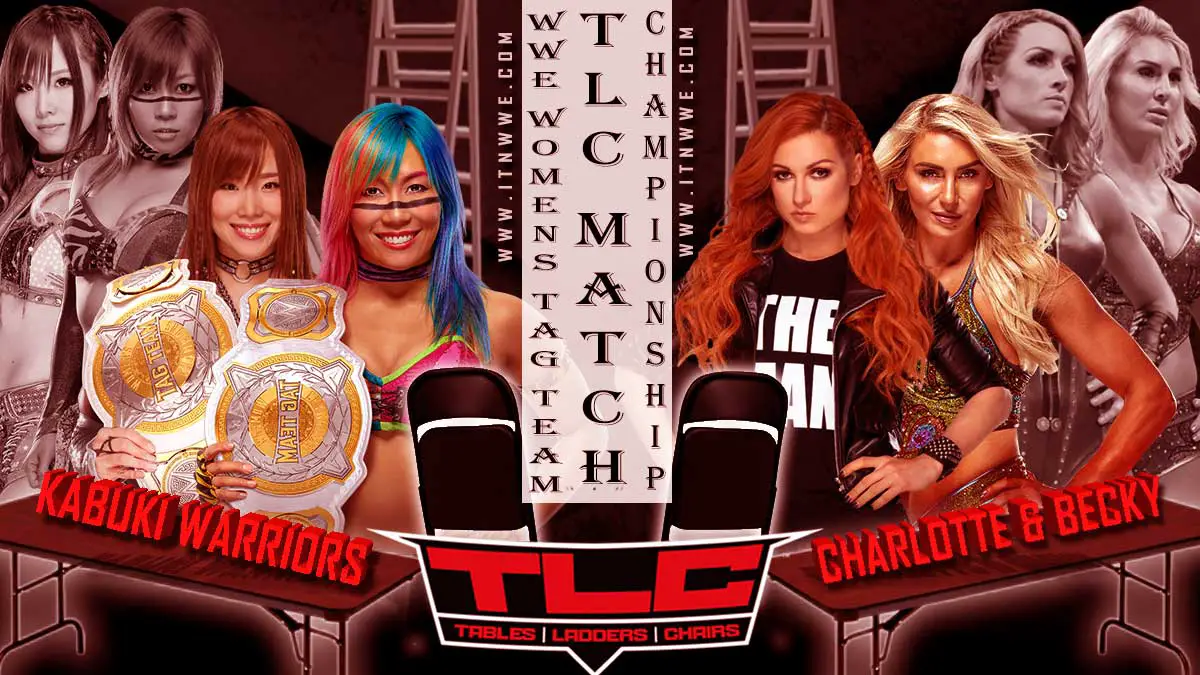 Becky Lynch and Charlotte Flair will face WWE Women's Tag Team Champions Kabuki Warriors in a Tables, Ladders & Chairs match at WWE TLC 2019 with the tag team titles on the line.
Last week, Charlotte Flair took on the Kabuki Warriors in a handicapped match but came out on the losing side with Kabuki Warriors able to run the numbers game on her. This week at RAw, Becky Lynch attempted similar thing but was able to get a DQ win when Asuka attacked her with a chair after a few frustrations.
The segment did not end there as the Kabuki Warriors continued their attack on the Man and Kairi Sane ended up hitting the Insane Elbow on Lynch from the top rope through a table.
Becky and Charlotte also had a thing going between them. Earlier in the night, Charlotte offered Becky to team up against the Women's Tag Team Champions. But Becky decided to take them on herself. After her match, Becky was in the medical room, clearly pissed off that she was overpowered by the Japanese duo.
Charlotte offered her assistance once again but Becky refused once more. As Charlotte was leaving the room, she was jumped on by the Kabuki Warriors who later announced they wanted to put their titles on the line against both women this Sunday at the TLC PPV.
Becky Lynch and Charlotte then agreed to work together and even decided to up the stakes with the Tables, Ladders and Chairs.