Sasha, Zelina & Kofi Pays Tribute to Anime Characters at Royal Rumble 2022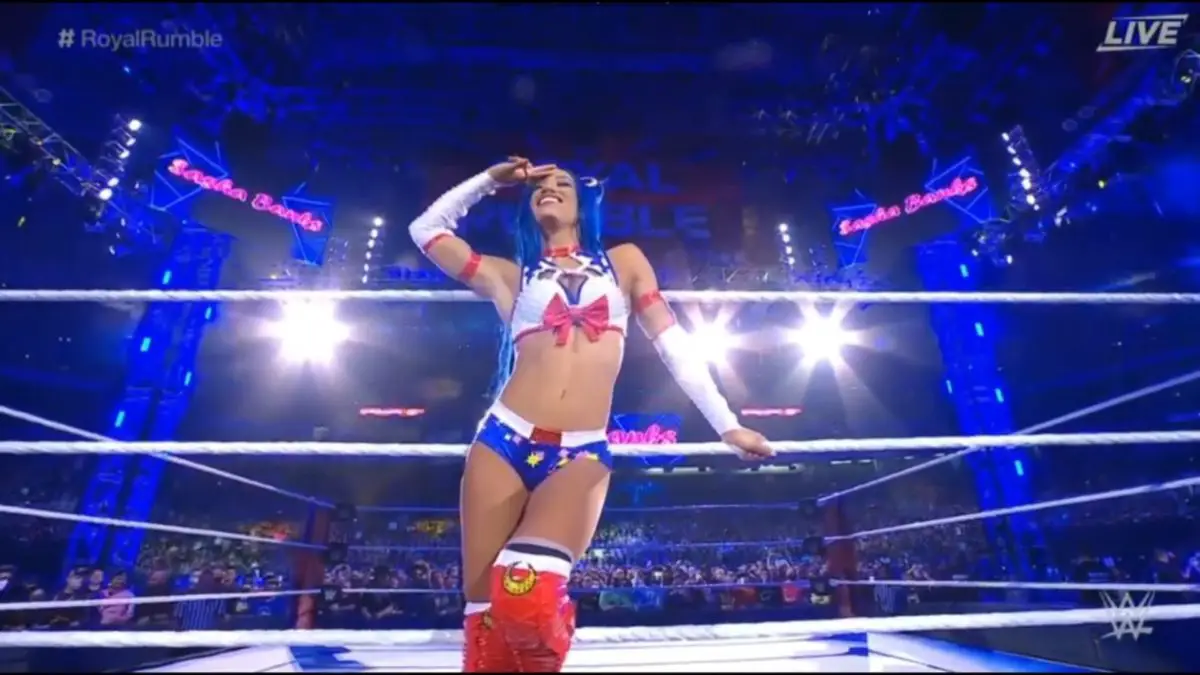 Several WWE superstars paid tribute to their favorite anime characters at the Royal Rumble 2022 PPV event. 
It is not the first time that wrestlers came out in special costumes from their favorite cartoon or anime characters. But this year's Royal Rumble event is not one but three such tributes.
Sasha Banks was the first entry in the Women's Royal Rumble match and she kicked off the match coming out in a gear inspired by the vintage series Sailor Moon. It is an amazing anime of magical girls fighting evil to protect the earth. This was only the beginning of WWE superstars coming out in gears inspired by their favorite anime.
Zelina Vega was the seventh entrant and she came out wearing a terrific outfit inspired by one of the most famous anime villains of all time, Madara Uchiha from the Naruto series. Her attitude and charisma with the outfit were enunciating Madara's famous quote "Weakness disgust me."
Zelina Vega is a hardcore otaku and that can be seen on her social media handles as well. She often cosplays her favorite anime characters and shares the image on Instagram. 
The fans witnessed another tribute in the Men's Royal Rumble match when Kofi Kingston came out in a gear inspired by Attack on Titan. Attack on Titan is currently airing its final part which is scheduled to end on March 27.
However, Kofi Kingston did not have much luck going in his favor as a botch led to his early elimination from the match.