Andrade Signs With AEW, Updates on Contract Negotiations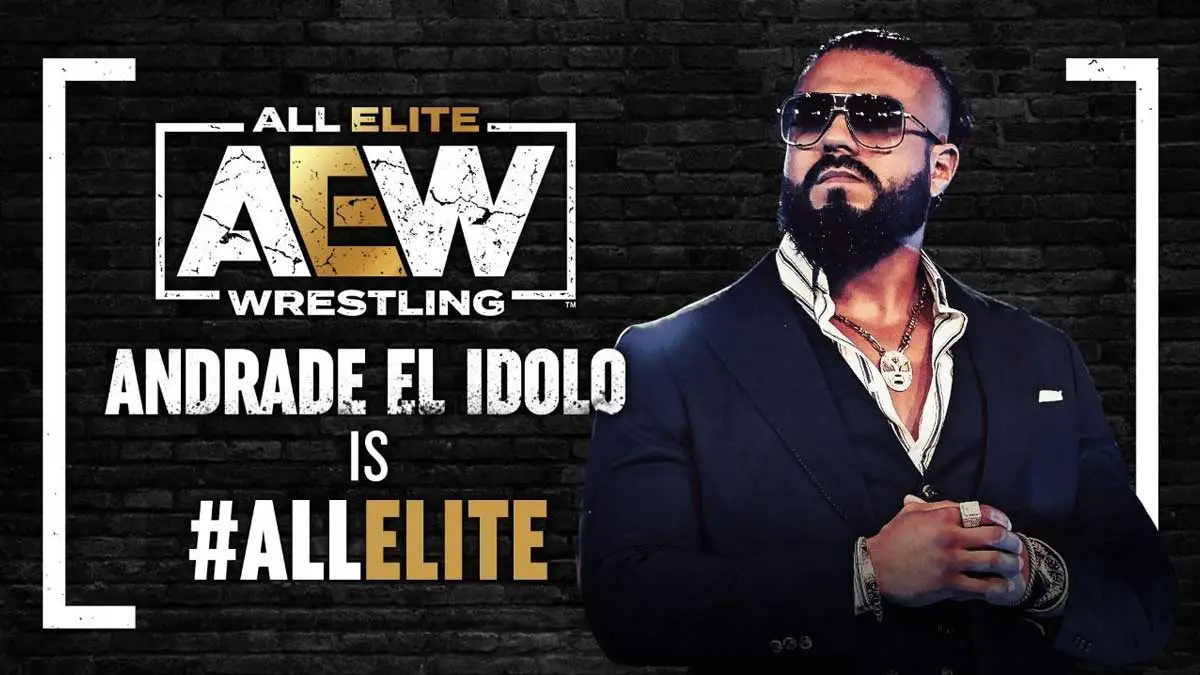 Andrade, or as he is known now Andrade El Idolo, has signed with All Elite Wrestling.
Vickie Guerrero interrupted Mark Henry's promo on this week's AEW Dynamite episode on 4 June 2021. She said she is introducing us to a wrestler who has won championshops around the world. Vickie then announced Andrade El Idolo.
Andrade made his entrance without any entrance music, which drew a late reaction from the crowd. Andrade cut a brief promo in the ring, saying that while earlier he was the face of Lucha Libre, he will be the face of All Elite Wrestling now.
Andrade Reacts to Signing With AEW
AEW later tweeted out that Andrade has signed with the company. Andrade also tweeted that he is gracious for for the opportunity to show the world how successful he is.
Andrade's Contract Negotiations With AEW
Wrestling Inc is reporting that Andrade & Tony Khan had a meeting in March 2021, the same week Andrade was released from WWE. However, a deal was not struck since Andrade wanted creative control and veto power on losing matches.
Only when a compromise was reached on those terms did Andrade signed with AEW. Wrestling Inc mentions that Andrade will have a limited amount of creative control on the match finishes.
It is not known how long is AEW's deal with Andrade, but it can be expected that it is for atleast three years.
Andrade Was Sought After By Other Companies
Andrade was released by WWE in March, a few days after asking for the release himself. He has since signed with AAA and will challenge Kenny Omega for AAA Mega Championship at TripleMania on 14 August 2021. There are at least two matches lined up for him in the coming months.
Andrade was reportedly also in contract talks with IMPACT. IMPACT was willing to guarantee creative control to Andrade but the two sides were not able to come to deal with the revenue part. ROH was also reportedly interested in Andrade.