AJ Styles-Randy Orton WrestleMania 35 Complete Storyline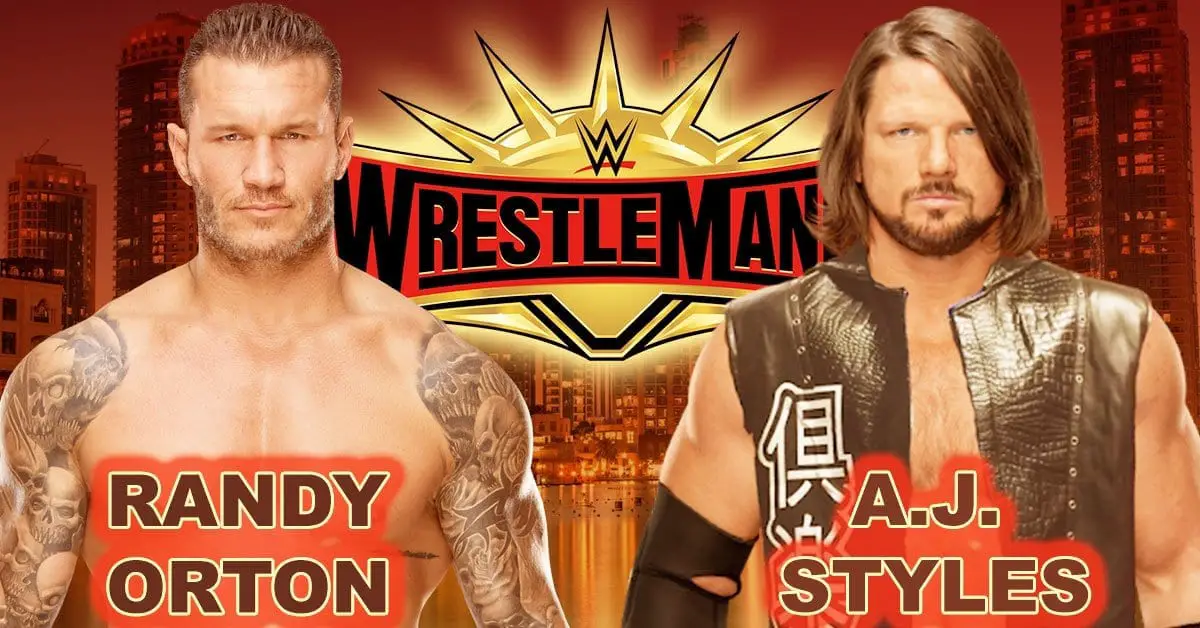 This is the complete storyline for the AJ Styles vs Randy Orton Match for WrestleMania 35.
#1 SmackDown- 12 February 2019: Randy Orton hit Styles with an RKO out of nowhere and won the Gauntlet Match.
#2 Elimination Chamber 2019: Orton again hit Styles with the RKO to eliminate him from the WWE Championship Elimination Chamber Match.
#3 SmackDown- 26 February 2019: Randy Orton took offense to Styles in a backstage interview when Styles said that SmackDown is the house that Styles has built.
#4 SmackDown- 5 March 2019: Another backstage interview for AJ where he was saying that Kofi Kingston was robbed out of the title opportunity. Randy Orton interrupted and said that Styles talking about the title opportunity apart from himself as fair, is the reason why it took him 15 years to come to WWE.
#5 Fastlane 2019: Randy Orton interrupted Elias' performance by hitting him with the RKO. Styles also came out to deck Orton with the Phenomenal Forearm.
#6 SmackDown- 12 March 2019: Both Orton and Styles cut a promo cutting into each other and made their match at WrestleMania Official.
#7 SmackDown- 26 March 2019: Styles faced Kurt Angle in a match which was cut short by Randy Orton attacking Styles. Angle and Styles combined to take out Orton.
#8 SmackDown- 2 April 2019: Orton and Styles came to the Kevin Owens show to cut another promo to hype their match and started brawling. Orton came out on top by countering the Phenomenal Forearm into RKO.