AEW Rampage November 12, 2021: Results, Preview, Match Card,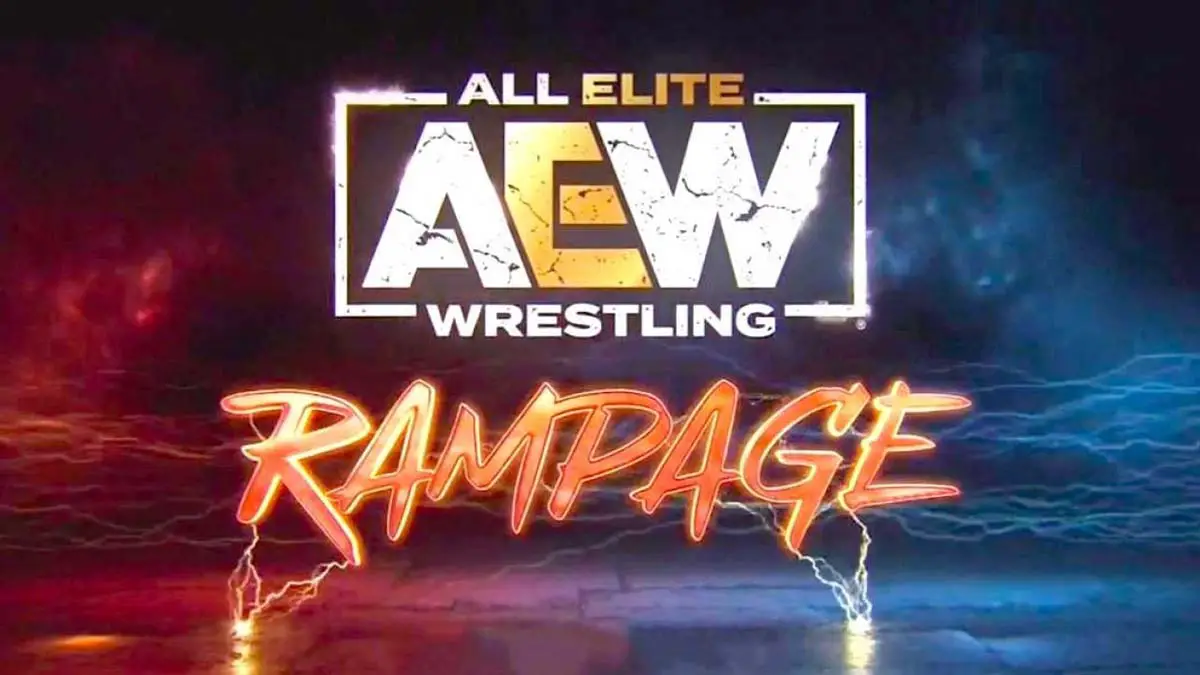 AEW Rampage episode of November 12, 2021, will be the go-home edition for AEW Full Gear. It will be the final Rampage before the PPV and take place a day before the grand event. It will air from Target Center, Minneapolis, MN, US – the same arena from where Full Gear will also air.
In a rare case, no matches have been announced for this Rampage episode as of now. But, we can expect segments between stars who have matches at the PPV next days, or matches in the buildup for those feuds.
Keep on reading to check the complete details on the November 12, 2021, episode of AEW Rampage with results, preview, match card, date, start time, location, tickets details, and more information.  
Date – November 12, 2021
Location – Target Center, Minneapolis, MN, US
Time – 10 PM EST (November 13 – 3 AM GMT)
Results
Jungle Boy defeated Bobby Fish in a singles match via submission.
Jade Cargill defeated Santana Garrett in a singles match via pinfall.
Dante Martin defeated Ariya Daivari in a singles match via pinfall.
Matt Hardy defeated Orange Cassidy in a Lumberjack match via pinfall.
Jungle Boy vs Bobby Fish
JB runs in and takes down Fish with double legs. Fish cuts him off on the ropes and JB lands on his shoulder. Fish keeps control for a while. JB now hits armdrag using the ropes and then a dropkick. Fish lands on the apron and tries to hit German suplex. JB stops it but Fish drops him with a kick to the shoulder. Fish slams his shoulder into the barricade and keeps working on it. JB counters to send Fish into the ringpost. Fish takes the control back as we go to picture in picture.
JB hits with back elbow. A bit of back and forth before JB hits a clothesline. Fish comes back by attacking the shoulder. He hits a backdrop suplex. Jungle Boy sends him into the barricade with a German suplex. Fish sends his shoulder into the turnbuckle. JB goes for a DDT but Fish drops him on the ropes again.
JB gets back on his knee. Fish hits sidekicks on his shoulder. JB catches his kick and puts on the snear trap. Fish attacks his shoulder to break the lock. JB hits him with hammerblows on his head and puts on the snear trap again and gets the submission.
Winner – Jungle Boy
After the match, Adam Cole runs out and starts a brawl with Jungle Boy. Fish takes out JB's knees from behind. Cole brings out chairs for chair-con-to. Christian Cage and Luchasaurus run out to make the save. After Cole runs away, Christian hits Fish with kill switch.
Santana Garrett vs Jade Cargill
Cargill takes Garrett to the corner and unloads with forearms and slaps. Garrett goes for her leg but Cargill was too powerful for her. They end up on the floor. Red Velvet is in the first row. She gets into an argument with Cargill.
Garrett takes advantage of the distraction and kicks at her midsection . Cargill throws her over the barricade and onto Red Velvet. Back to the ring, Cargill catches Garrett as she was going for handspring back elbow and hits her with the Jaded to get the win.
Winner – Jade Cargill
After the match, Red Velvet attacks Cargill. She slams the cake into Cargill's assistant. Cargill and Velvet continue to brawl and the crew has to come to control them.
Dante Martin vs Ariya Daivari
Martin starts with a headlock which starts a sequence off the ropes. Quick counters until Martin brings Daivari down with headscissors. Martin hits a dropkick to send Daivari to the floor. Daivari trips Martin on the ropes which sends Martin on the turnbuckle face first. Daivari traps him on the ropes and takes free shots at him. He hits a leg drop on Martin while he is still trapped in the ropes. More kicks follow from Daivari.
Team Taz is on commentary and Taz say that they are looking to recruit Dante Martin. Martin gets two-count with sunset flip. Martin hits an enziguiri. Daivari hits a neckbreaker and a clothesline with a hammerlock. Daivari goes to the top and hits frog splash but Martin kicks out. Dante picks his leg and goes for an innovative pin attempt. Dante sends Daivari to the floor and hits a suicide dive. He brings him back quickly and hits double springboard moonsault for the win.
Winner – Dante Martin
Taz tells Ricky Stark to tell Martin about their contract offer. Powerhouse Hobbs hands him the paperwork in the ring while Starks tells him to look it over. The crowd is chanting "Yes" but Starks tells him to read over and think.
Orange Cassidy vs Matt Hardy – Lumberjack Match
We get the usual pre-fight interview before the main event. Matt Hardy says he has eyes on the list of lumberjacks in the match. OC says enough is enough for their rivalry and it will be over after tonight's match.
The lumberjacks take their position around the ring. Hardy is already in the ring. OC makes his way out. As the bell rings, Hardy announces 20000 dollar bounty on OC's Best Friends. Hardy Family Office and The Acclaimed take out other Lumberjack including Best Friends.
OC takes down Hardy in the ring with double leg takedown. He unloads with heavy punches in the corner before stomping viciously. OC is sent to the floor and he has to deal with some lumberjacks. Butcher sends him into the barricade before Issiaih Kassidy beats him up. Hardy hits a neckbreaker and a leg drop as OC gets back to the ring. Hardy slams OC's face into turnbuckle as we cut to picture in picture.
Hardy throws OC to the floor to feed him to lumberjacks. Yuta and Trent attack the lumberjacks while OC takes out other lumberjacks on the other side. Best Friends help OC to hit a tope suicida on Hardy and lumberjacks. Hardy rolls out of the ring once again but Yuta sends him back. OC hits Hardy with a crossbody. Hardy plays possom to hit OC with side effect. OC hits a DDT.
OC goes to the top but Isaiah Kassidy trips him. Hardy goes for the Leech submission but OC stops him. OC drops QT Marshall and other lumberjacks with Superman punches on the apron. Bunny also comes in and Statlander comes in to deal with her. The referee gets distracted by the girls and Butcher drops OC with a punch with brass knuckles. Hardy covers OC to get the pin.
Winner – Dante Martin
After the match, Hardy puts OC in the leech while other lumberjacks beat up Best Friends. The show goes off the air with Hardy celebrating.